The secret to not being obvious about carrying is to just do it and get used to it. Yes, cops nab gangbangers all the time because they can see the kid futzing with his holsterless appendix carried gun. Don't be that guy and you're OK.
Here's the big secret: nobody cares that you carry. Only you, and whatever subset of "yours" that you tell. (Our advice: that subset should start at "nobody," and only change if you have a really good reason to). Seriously. Cops don't care, in most jurisdictions. They're not looking for your gun — they're looking for nervous patterns of behavior, yes, which are often seen in people carrying unlawfully. 
Cops are aware that a lot of people carry guns legally. Even in a place like Boston or LA where a mere citizen can't get a permit, the streets teem with official carriers from over a hundred Federal agencies (even Amtrak), not to mention state and local fuzz, judges and prosecutors (some of whom carry because they really fear people they've put away, and some of whom have a Walter Mitty thing going).
Cop attitudes to lawful carriers range from "nobody should carry but the Thin Blue Line" (a smaller set than you think, but it exists) to "the more lawful carriers out there the better" (which is a common opinion in law enforcement, even in places like Massachusetts and California). Like the rest of society, cops disagree about these things, but the cop that's going to hassle a lawful carrier is rare. (True, he's more common in a place like those mentioned above, or New Jersey).
Criminal attitudes to lawful carriers are easier to explain; to the extent that they think of them at all, they're frightened of them, but mostly they don't even think of them. The average criminal expects the possibility of armed resistance if he jacks, say, a drug dealer or gang member, but it never occurs to him that he might meet it from a little old guy or a young lady.
The criminal that jacked an open carrier recently is illustrative. We can't ask him, being as he's dead, but it's likely he never saw the compact Glock on the petite woman's belt. We suppose you could say he felt its sting, before he ever saw it. We have observed that often, where someone is open carrying and the people around him or her are completely unaware of it. (OC has long been legal here, although it's still very rare). We've also seen the knowledge cascade, where one person notices the firearm and nudges those nearby, until they're staring at the carrier. After a while, when they see he's not bent on bloodshed, they go back to what they were doing and more or less forget him or her.
Assuming that it's lawful for you, carry now. Carry always; get used to it. Carry securely, and don't draw the pistol unless you mean to use it — think of it like a Gurkha's kukri: if the situation does not call for drawing blood, don't take it out.
The sooner you're blasé about it, the sooner that small percentage who did notice you at first when you were nervous and kept touching it, tunes you out also.
That really depends on where you're at. In some places, that's considered "dressing up nice". 🙂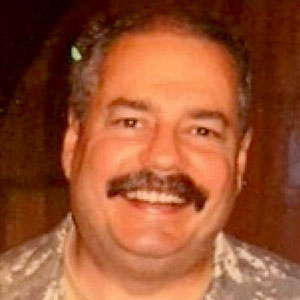 Kevin was a former Special Forces weapons man (MOS 18B, before the 18 series, 11B with Skill Qualification Indicator of S). His focus was on weapons: their history, effects and employment. He started WeaponsMan.com in 2011 and operated it until he passed away in 2017. His work is being preserved here at the request of his family.