The Shenyang J-15 "Flying Shark," a Chinese domestic version of the Sukhoi Su-33 jet, is China's shipboard fighter. This extremely professional video from 2014 shows some J-15 ops from shore and from the carrier Liaoning. The airplane is generally in the F-15 or F-18 class.
The jet is back in the news lately; it's had a gestation as long and complex as an American bird, and a prototype crashed in April, which was only announced recently.
The test pilot, Zhang Chao, did not survive. The South China Morning Post reported:
China National Radio reported yesterday that a top-class PLA J-15 pilot died after he lost control of his plane during a simulated deck landing exercise at a unspecified inland base.

"When Zhang Chao was flying a carrier-based jet fighter in a mock landing on an aircraft carrier on April 27, he encountered a breakdown with the fly-by-wire flight control system," the report said.

"At the critical moment, Zhang tried his best to save the aircraft. When the pushrods failed, he ejected and died as a result of an injury on landing."
Experts seem split on whether this will further delay the Chinese fighter program, but the fact is, unless and until the cause of the mishap is fully understood, the effect on the program can only be guessed at. It could be an error by the pilot, a software glitch, a matter of botched switchology, or a system failure — and if a system failure, it might have doomed Zhang, or his test-pilot inclination to troubleshoot the plane all the way to impact might have done so.
We just don't know. It's just a reminder that flying high-performance aircraft is a risky business, and it doesn't matter what nation's marking is emblazoned on the tail. Zhang has joined the global company of test pilots who have died in pursuit of the edges of an ever-larger performance envelope.
There are many things to be studied in the video. The rhythms of shipboard operation will look familiar to anyone who's seen them on another nation's carriers, from the FOD walkdown to the use of angle-deck touch-n-goes in working up and qualifying a new plane. It does seem like the Chinese have studied the USN in depth; there are things they do their own way, but a lot of what goes on looks just like the way the US Navy does things.
But you don't have to study the video. You can just enjoy it.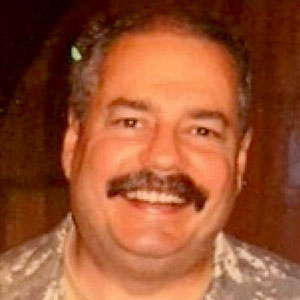 Kevin was a former Special Forces weapons man (MOS 18B, before the 18 series, 11B with Skill Qualification Indicator of S). His focus was on weapons: their history, effects and employment. He started WeaponsMan.com in 2011 and operated it until he passed away in 2017. His work is being preserved here at the request of his family.