Sometimes you get a job even the Maytag repairman can't fix.
Police are investigating an "untimely death" in the McIntosh Condominium building Tuesday morning that may have resulted from an apparent electrocution.

Deputy Fire Chief Carl Roediger said his department responded to the building at 8:13 a.m. for a call about a man in cardiac arrest. He said the man was deceased and there are "indications" that he may have been electrocuted. The deceased was later identified as David Dufresne Jr., 52, of Rochester. 

"It looked like he was in the process of installing a dishwasher," Roediger said. 
Dishwasher 1, Human 0.
The deputy fire chief said a state medical examiner was called to the scene and the man's cause of death is inconclusive until that examiner makes a determination. 

Police Sgt. Rich Webb said the fatality is being investigated by police detectives and preliminary findings indicate that the death was accidental. 
Naturally, the .gov says it's all because the guy didn't have the right permit and licenses.
In an email to city councilors Tuesday morning, City Manager John Bohenko said the work being performed by the deceased, "may have involved replacement of an outlet."

"No building permit was issued for this work, and had one been issued, the work would have been required to be performed by a licensed electrician," Bohenko wrote.
Yeah, because only a licensed electrician can replace an outlet without frying himself. Riiiiight.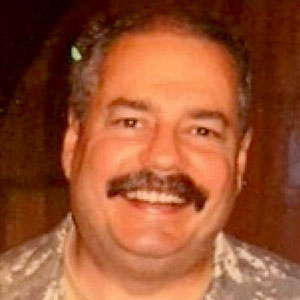 Kevin was a former Special Forces weapons man (MOS 18B, before the 18 series, 11B with Skill Qualification Indicator of S). His focus was on weapons: their history, effects and employment. He started WeaponsMan.com in 2011 and operated it until he passed away in 2017. His work is being preserved here at the request of his family.