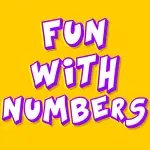 The typical estimate of the total number of firearms in the USA is about 300 million, depending on whom is queried. For example (some of these links are .pdf):
Time, 14 Jun 2016: "270 to 310 million." (What, Time still publishes? Who reads it?)
NPR, 5 Jan 16: "more than 300 million guns."
Violence Policy Center (gun-ban group), Jun 15: "310 million."
The Grauniad, 27 Oct 15: "270 million to 310 million."
Washington Post, 5 Oct 15: "357 million." (Note that this article, by the Post's Christopher Ingraham, appears to be the only attempt to actually work the data). Unusually for a Post reporter, Ingraham contacted both pro- and anti-gun academics.
Mother Jones, 8 Jul 2015): "300 million guns."
New York Times, 9 Mar 13: "280 to 320 million."
CRS, 14 Nov 12 (by gun control activist William J. Krouse): "310 million" (p. 8)
SmallArmsSurvey (activist William Karp), 2007.: "250,000,000 to 290,000,000."
Harvard School of Public Health, 4 Oct 06: "206 to 235 million at the 95% CI." Note that this data was from anti-gun activists, not independent researchers, and is extrapolated from a telephone survey of volunteer participants.
GunPolicy.org, n.d.: "270,000,000 to 310,000,000" (UN Anti-gun activists).
Wikipedia, n.d.: "more than 300 million…"
NIJ, 1994 (by GC activists Ludwig & Cook) "194 million". (Quoted in Krouse, link in Krouse goes to a domain squatter). Cook, a Bloomberg-owned and operated activist at Duke, is quoted in the WaPo story at "245 million" in 2015).
The numbers are all over the place, and many of them seem to recursively refer to one another, not exactly building confidence in the rigor of their development. But they seem to cluster around a Narrative-friendly 300 million. But what if that number is wrong?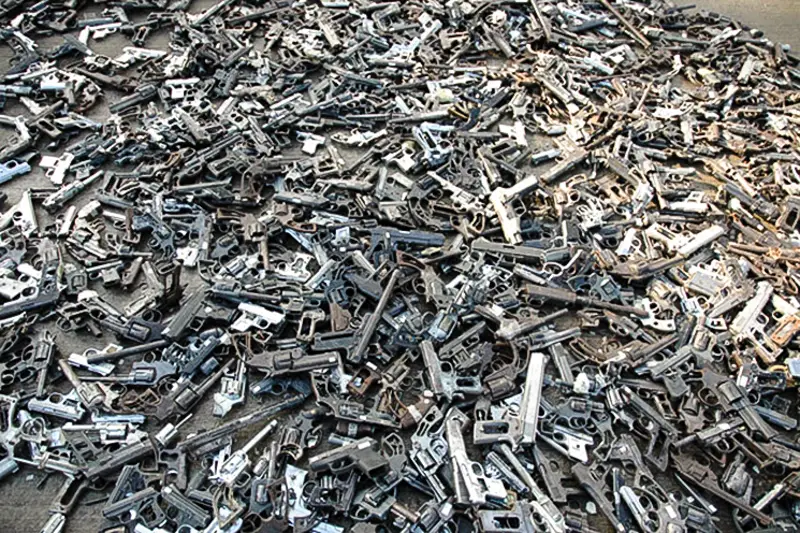 We believe that the correct number is much higher — somewhere between 412 and 660 million.   You may wonder how we came to that number, so buckle up (and cringe, if you're a math-phobe, although it never gets too theoretical): unlike most of the academics and reporters we linked above, we're going to use publicly available data, and show our work.
What if we told you that one ATF computer system logged, by serial number, 252,000,000 unique firearms, and represented only those firearms manufactured, imported or sold by a relatively small number of the nation's tens of thousands of Federal Firearms Licensees?
ATF maintains a system, introduced in 1999, called Access 2000 or A2K (GAO report; details are in the .pdfs linked at that .html link). This system allows voluntarily participating manufacturers, importers and wholesalers (no retailers) to enter their firearms by the identifying data that goes on a 4473 directly into an ATF computer. The firms can't see the data on this system, they can only feed it in. This system is then used by the National Tracing Center in West Virginia to respond rapidly to trace requests: given serial number, make and model they can produce an instant hit, saving field agents a trip to the manufacturer, wholesaler, or jobber. Sometimes this hit can instantly tell the trace technician what retailer was the firearm's point of first retail sale, really expediting the trace.
The participating licensees get significant benefits from this system. They can dump their computer data directly to ATF (ATF actually provides a data-entry only terminal node for A2K in the participants' premises) and then they never have to drop everything for an ATF trace, because ATF can track the firearm from creation (or importation) to sale out of point-of-origin from a desk in Martjnsville, West Virginia's National Tracing Center. You can comply with your legal requirement to support crime (and found, and idle curiosity, and fishing expeditions and dragnet) gun tracing without any additional expense.
From the ATF's point of view, it eliminates a possible source of security leaks in investigations. (This is not saying that they automatically suspect licensees more than anybody else. They just know, as Ben Franklin said, "Three can keep a secret, if two of them are dead.") It also gives the ATF the bones of a future national registration system, a controversial idea even within the agency, but one that has its internal champions, including Deputy Director Thomas Brandon, who has been campaigning for Hillary Clinton on that exact issue.
Field agents and criminal investigators have no direct access to A2K. Only 44 employees of NTC (some of whom are sworn agents, mostly in case someone has to testify in court, but most of whom are support personnel) have access to the system. That access is controlled by an access roster set up to deny non-admitted personnel both physical access to A2K terminals and computer access to the data. Systems are supposed to be in place for intrusion detection and auditing.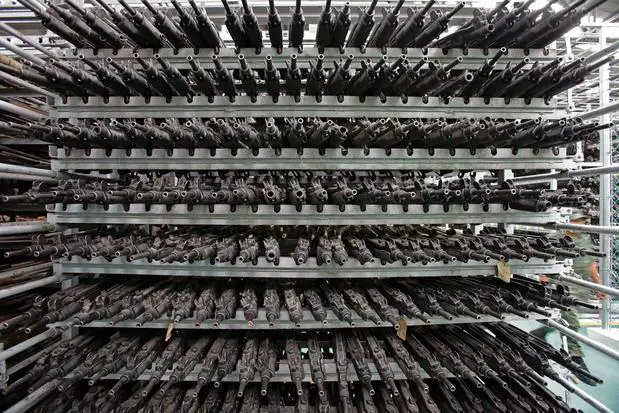 None of the current academic media and academic estimates were developed with A2K data, even though this data has been made publicly available. You're probably reading about it here for the first time.
The participants in A2K include, as of fall, 2015, 35 firms representing 66 FFLs total.
Because some of the participants are wholesalers, some firearms manufactured by non-participating manufacturers are included, in addition to all the firearms made by participants.
For legal reasons, A2K is kept separate from all other agency computer systems, and while it is on the public internet for maintenance purposes, it has no direct connection to any other ATF database.
As of 2 October, 2015, the data in A2K included 252,433,229 records, representing one firearm each. That means that at least those 250 million firearms have been manufactured, or imported, or sold at wholesale in approximately 15 years.  (Duplicate records, say from a manufacturer or importer in 2000 a jobber as a used gun in 2007, don't increment the count; the unique serial number ties those data points together as a single "record").
For the total count of firearms in the USA to be 300 million, the following must be true:
(A2K + all firearms made and sold by non-A2K FFLs from 1999-2015 + all firearms made by everyone 1899-1999 +  all firearms imported 1899-1999 + all firearms made or imported since October, 2015) – firearms exported = 300M.
It seems unlikely that 5/6 of all firearms were made or imported in the last 17 years.
Because one or two of these big distributors or jobbers may account for many surplus and used-firearms imports, they may include used as well as new guns, but they almost certainly don't include resales of individual guns. And if police guns are counted once (sales from manufacturer, etc. to police) they shouldn't be counted again (sales of surplus police guns to the  distributors enroute to the public).
We know that the ATF collects the records of out of business FFLs, and that these records are very slowly digitized but never OCR'd (they are legally forbidden to do this. They had preserved out of business records from A2K, which they deleted when GAO caught them [.pdf] in March, 2016. The preservation seems to have been inadvertent). The ATF can only estimate the number of out of business records as "hundreds of millions." Absent computerization, there are many duplications in these records as the same serial number moves around. How many times has that World War I Mauser Gewehr 98a changed hands? As far as we know, no one has even tried to estimate this. But with the use of make/model/serial as a unique key in A2K, we do know that this 252 million does not include any significant number of duplicates.
We also know that ATF compliance with the law in this case is slow and grudging — for example, ATF's own Chief Counsel's Office, the nominally subordinate department that is considered by many ATF managers and agents to really run the agency, noted aspects of noncompliance with A2K in 2009, but never corrected the problem until 2016, after GAO called them on it in 2015. But that's another story.
Now, the question of estimating how many guns exist in the United States can be restated as a single question: what percentage of all the guns in the country were handled by these 35 firms / 66 FFLs in the period 1999-2015? 
It is a difficult estimate to make in any supportable fashion. While those include some of the largest manufacturers and producers, as of October 2016[.pdf], there are 2,451 licensed importer FFLs (Class 06) and 11,093 manufacturer FFLs (Class 07) outstanding. Thus your 66 A2K paricipants account for less than one half of one percent of operating manufacturers and importers. Also, these are last year's count of A2K participants and this year's count of FFLs; it seems likely the participant count was much lower when A2K launched, and possible the FFL count was lower, after the mixed successes of the first Clinton presidency's attempt to push FFLs out of business. Thus, the percentage count of participant FFLs is not constant. (For example, in October 2013[.pdf], there were 2,336 Class 06 importers and 9,082 Class 07 manufacturers).
Applying the Pareto Principle, it is possible, probable even, that a small percentage of high volume manufacturers and jobbers produce the largest percentage of the nation's new firearms. Selecting 80/20 as a rule, which seems improbably generous over the lifespan of A2K, during this period these 66 FFLs produced 80% of all firearms traffic. Thus, the 252 million is 80% of 315 million new-to-the-market firearms.
One easy thing we can do is add 2016's numbers, because we know they can't be included in A2K's 1999-2015 data set. Two ways to estimate 2016 production are to use FBI NICS checks (which are an imperfect measure) and NSSF adjusted NICS numbers (which are an attempt to make a conservative estimate by eliminating sources of upward bias in the FBI data, like one state's monthly NICS on all permit holders). According to the FBI, there have been 19,872,694 NICS completed through 30 Sep, 2016; and NSSF adjusts that to a conservative 10,837,308.
Using a conservative algorithm to extend these numbers through the end of the year, we get 26,496,925 from FBI and 14,449,744 with NICS. (This is done by adding up the nine months' data we have already, dividing by nine to get an average, and multiplying that average by 12 to get an annual number. It is conservative because of the seasonality in the sales data; the top sales months are always November and December). As we are making a conservative estimate, we take our conservative average-based forecast from the more conservative data source, NSSF, and we round (down) to the nearest million. We now have 329 million firearms, with fairly trustworthy data and estimates in which all the most conservative assumptions were used, introduced to the US on-the-books market from 1999-2016.
Items Excluded
Some sources of firearms are probably not numerically significant, at this time, and can be excluded. The first of these is off-the-books private production. This has increased greatly in the last 15 years, as we known from our own built-from-non-firearm-80% receives. How big this market is, no one knows. We conversed with one manufacturer last year who said, not for attribution, that he had shipped in excess of 100,000 80% lowers in the previous year and was constrained by the production schedule of the forging subcontractor he used. Assuming 80% of those were spoiled by end users, ratholed for future use or held for resale, and only 20% completed (which seems to us like a very conservative estimate), then that's 10,000 more from one off-the-books source. There are at least ten manufacturers in the position this one is in, so up to a million more incomplete receivers move towards the (horrors!) "ghost gun" home and small-business gunsmithing market annually, and 100,000 of them make it to test fire. Given the impossibility of measuring these, and their small effect on the totals, and our attempt to make a conservative-biased estimate, we chose to leave these firearms out. But we all know they're there.
Clandestine production by unlawful entities can not be known. It is a known unknown. And illegal importation by smuggling is known to have increased since the essential abandonment of border enforcement in 2009, but it is not thought to be numerically (as opposed to criminologically) significant. It is a small known unknown which can probably be discounted.
The most significant thing about these non-traditional and clandestine producers is that, as we have seen in places as disparate as Australia and the West Bank of the Jordan, they are prepared to fill the gap, should firearms production be further restricted by officialdom. The market is like flowing water — it finds a path, or makes a path.
So What's Left?
At this point we have a reasonable and very conservative, very low estimate of 329 million new firearms to the US market 1999-2016. The question becomes one of estimating how many firearms were made and imported in the period from the invention of modern metallic cartridge, smokeless powder ammunition from, say, 1899 to 1998 — and how many of those survive as practical, usable firearms.
There are several ways to estimate this number:
We can throw a Pareto 80/20 number out there (about 412-413 million);
We can make a SWAG that about half the guns in circulation are pre-1999 (about 660 million);
We can comb old books for production data (TBD);
We can ask the ATF (we're sure they'll be forthcoming… right?);
Or, we can ask you for your ideas.
Absent a better idea, we can say that the US inventory of firearms is almost certainly between 412 and 660 million, not the lower numbers recently trumpeted in the media. And your ideas are welcome, in the comments or to @Hognose on Gab.
UPDATE
Thanks to TheGunFeed.com for picking this up as its featured article on 25 October.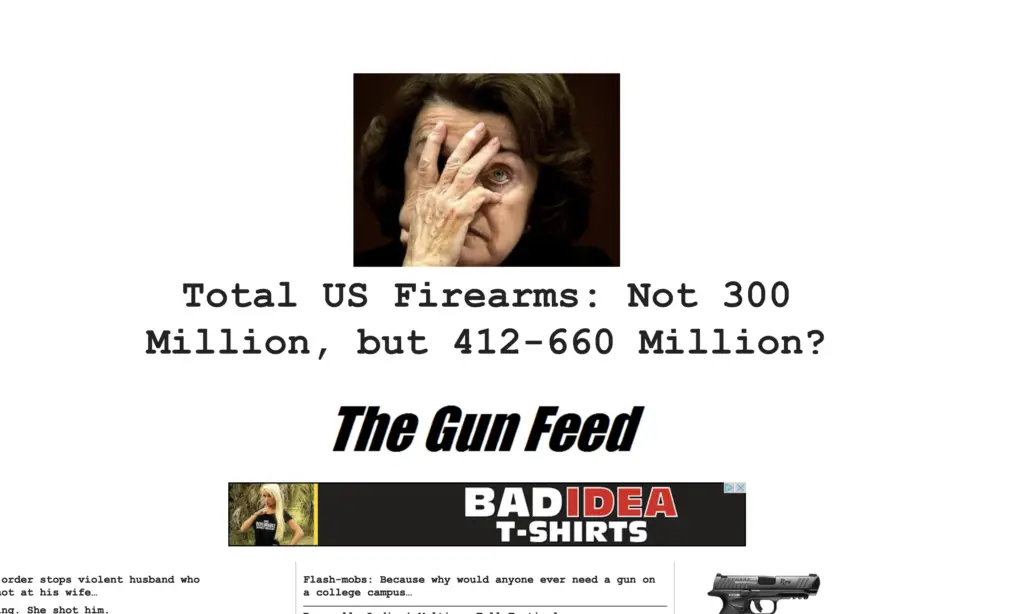 We've been linked by the site frequently, and it's brought us a lot of new readers, but we don't recall ever being the top dog before. We're extremely appreciative. Many thanks!
WeaponsMan readers: If you ever want to know what the hottest stories in the gun world are, The Gun Feed has a constantly updated page of them for you.
TheGunFeed readers: welcome! Don't miss the comments below, because we're blessed by an unusually experienced, educated, and agreeable cohort of commenters. Consider joining them if you have a point to make, you're always welcome. We try to keep it clean and civil.
UPDATE II:
Welcome to readers of Peter Grant (we enjoyed Brings the Lightning, by the way) and Vox Day (who linked Peter's post at Gab).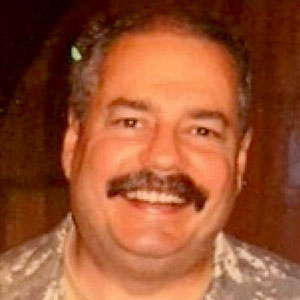 Kevin was a former Special Forces weapons man (MOS 18B, before the 18 series, 11B with Skill Qualification Indicator of S). His focus was on weapons: their history, effects and employment. He started WeaponsMan.com in 2011 and operated it until he passed away in 2017. His work is being preserved here at the request of his family.