True, the teachers and staff of the snob academy St. George's School haven't killed anybody, that we know of — yet. But over the decades — continuously, since the 1970s at least — they've buggered dozens, if not hundreds.
Because they are well-connected in the one-party state of Rhode Island, the buggerers will not face criminal charges, and instead the school will pay token compensation to thirty rape victims who have sued, much if not most of which will go to their well-connected lawyers.
So what did the students get out of going to St. George's School? Buggered, and that's about it.
An elite Rhode Island boarding school has agreed to a settlement over abuse allegations that would provide compensation to up to former 30 students.

St. George's School announced the pact in a joint statement with a group representing sex abuse victims, saying the institution will provide an undisclosed sum to settle the claims.

Paul Finn, a mediator who also worked on the clergy sex abuse settlement in Boston, will determine how much each person will receive.
Various teachers and staff members of the school, who were granted retroactive impunity by Rhode Island police and district attorneys, raped both male and female students. Female students were raped by both men and women staff. The general sense of entitlement felt by staff and students alike extended, for staff (and presumably still extends) to a sense of entitlement to the sexual enjoyment of the students.
St. George's School (pictured) announced it has agreed to a settlement over sexual abuse allegations that would provide undisclosed compensation for up to 30 former students

Katie Wales Lovkay told the headmaster in 1979 that an athletic trainer abused her, but he sent her to the school therapist and did not report it to authorities.

A week before her 1980 graduation, she was expelled.
The school sets up a high bar to entry to ensure that only the children of the wealthy and powerful attend:
St. George's was founded in 1896 and counts among its graduates poet Ogden Nash, former Democratic presidential candidate Howard Dean and former Republican Connecticut U.S. Sen. Prescott Bush, the father and grandfather of the Bush presidents. 

The $58,000-per-year school has about 370 high school-age students and an endowment of more than $140million.
$60k a year, and virgins converted for free!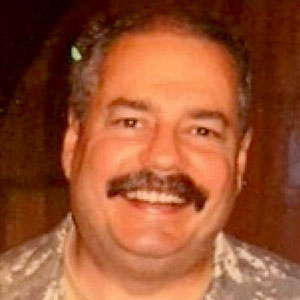 Kevin was a former Special Forces weapons man (MOS 18B, before the 18 series, 11B with Skill Qualification Indicator of S). His focus was on weapons: their history, effects and employment. He started WeaponsMan.com in 2011 and operated it until he passed away in 2017. His work is being preserved here at the request of his family.