We're going to travel to different continents, where things are happening that are, to put it delicately, not what American foreign policy imagined would be the outcome.
The US global foreign policy, which we describe, fairly, we think, as "timid inaction," is turning out… somewhat differently from the Garden of Eden its sheltered academic authors imagined.
And then we'll ask you, what would Old Nick (not that Old Nick, but rather, his namesake: Niccolo Macchiavelli) do?
Dateline South Sudan
Nobody shows appreciation like an African, and on Monday, the Army of South Sudan and its leader, President Salva Kiir, displayed their appreciation for the US and the UN having midwifed their whole freaking country against an Arab campaign of extermination. They did this by going on a rampage of assault, rape, murder and even more rape against foreign (particularly white) aid workers. (We said "rape" twice. Yeah, they like rape).  A taste:
The soldier pointed his AK-47 at the female aid worker and gave her a choice.

"Either you have sex with me, or we make every man here rape you and then we shoot you in the head," she remembers him saying.

She didn't really have a choice. By the end of the evening, she had been raped by 15 South Sudanese soldiers.
A lot of Western aid workers — the ones who aren't just all ate up with pat-the-little-Africans-on-the-head condescension — take these trips looking for the Mandingo experience. Curiosity satiated now, young lady?
Peter Grant: African immigrant, former soldier, pastor, and novelist, takes a dim view of the common sense of such do-gooders.
People, if you visit a part of the world – not just Africa, but anywhere – where human life is cheap, where torture and rape are everyday occurrences, where tribal and/or religious and/or ethnic divisions are excuses for savagery and bestiality of the worst kind, then the odds are pretty good that you're going to experience those realities for yourself.  The locals don't care that you're there to help them.  They don't care about your high-minded ideals, or your purity of vision of the new Utopia you're trying to build for them.  To them, you're "other".  You're "not one of us".  You're "an outsider".  When what sensibilities the locals have are swamped by drugs, or alcohol, or emotional frenzy . . . that means you're going to be a target, whether you like it or not.
Indeed. While this could happen "anywhere," the actual anywheres where it seems to happen tend historically to be in subsaharan Africa.
One South Sudanese who had sought sanctuary among the aid workers was found by the South Sudanese soldiers, who were all members of one tribe. The man, a member of another tribe, was beaten and then shot twice in the head.
Then they shot him four more times, just to be sure. This is, after all, Africa, and this is how Africans honor diversity.
But hey, the aid workers could rely on the UN, right? After all, their compound was just about adjacent to the compound of the fabled Blue Berets.  Back to ABC News:
the U.N. peacekeeping force stationed less than a mile away refused to respond to desperate calls for help. …

The accounts highlight, in raw detail, the failure of the U.N. peacekeeping force to uphold its core mandate of protecting civilians, notably those just a few minutes' drive away. The Associated Press previously reported that U.N. peacekeepers in Juba did not stop the rapes of local women by soldiers outside the U.N.'s main camp last month.
Hey, it's the UN. They expect medals and bonuses for not participating in the rapes, or even initiating them, which is usually what the UN peacekeepers do. They're not there to keep the peace: they're security theater, and as individuals, they're there for the money — a good percentage of which used to be ours, chump American taxpayers, before our lords and betters in Washington thought it was likely to be better spent by the UN Rape Circus.
"All of us were contacting whoever we could contact. The U.N., the U.S. embassy, contacting the specific battalions in the U.N., contacting specific departments," said the woman raped by 15 men.

A member of the U.N.'s Joint Operations Center in Juba first received word of the attack at 3:37 p.m., minutes after the breach of the compound, according to an internal timeline compiled by a member of the operations center and seen by AP.

Eight minutes later another message was sent to a different member of the operations center from a person inside Terrain saying that people were hiding there. At 4:22 p.m., that member received another message urging help.

Five minutes after that, the U.N. mission's Department of Safety and Security and its military command wing were alerted. At 4:33 p.m., a Quick Reaction Force, meant to intervene in emergencies, was informed. One minute later, the timeline notes the last contact on Monday from someone trapped inside Terrain.

For the next hour and a half the timeline is blank. At 6:52, shortly before sunset, the timeline states that "DSS would not send a team."

About 20 minutes later, a Quick Reaction Force of Ethiopians from the multinational U.N. mission was tasked to intervene, coordinating with South Sudan's army chief of staff, Paul Malong, who was also sending soldiers.
Remember, it was Malong's so-called "Army" that was doing this in the first place. What could he send another unit for? Sloppy seconds?
But the Ethiopian battalion stood down, according to the timeline. Malong's troops eventually abandoned their intervention too because it took too long for the Quick Reaction Force to act.

The American who was released early in the assault and made it to the U.N. base said he also alerted U.N. staff. At around dusk, a U.N. worker he knew requested three different battalions to send a Quick Reaction Force.

"Everyone refused to go. Ethiopia, China, and Nepal. All refused to go," he said.
And of course, the commanders of those soi-disant "peacekeepers" were relieved — oh, wait, we're just kidding. Of course there were no consequences for mis-, mal- or non-feasance by the UN Peacekeepers. There are never any consequences for mis-, mal- or non-feasance by UN Peacekeepers.
Well, fortunately for the aid workers who were American, and who were singled out for that, the US Embassy and the State Department responded, right?
Sure they did. Just like they did in Benghazi.
The U.S. Embassy, which also received requests for help during the attack, "was not in a position to intervene," State Department spokeswoman Elizabeth Trudeau told reporters Monday. She said the U.S. ambassador instead contacted local government officials, and she noted that the Terrain area was controlled by South Sudanese government forces at the time.
Yes, we suppose "supine" is "not in a position to intervene."
Samantha Power, the U.S. ambassador to the United Nations, said that "during the fighting throughout the city, the U.S. Embassy in South Sudan responded to distress calls from the compound and urgently contacted South Sudanese government officials, who sent a response force to the site to stop the attack."
But we know that the Embassy did not respond, except to have a tête-a-tête with the superiors of the very elements committing these outrages. And we know that nobody sent a response force. The attack stopped when South Sudan Army was all raped out. So Power is just lying, here.
"Don't be an innocent abroad." That's Peter Grant's advice. It is the voice of experience, and wisdom.
The risks these aid workers face are not helped by the American policy of timid inaction.
Dateline, The Ruins of Syria
Here's a snapshot:
It's unclear which side is prevailing right now. All that's clear is the destruction of Aleppo (quite possibly irreparable), the Assad-Hezbollah-Iran-Russia alliance on one side, and the prevalence of jihadists on the other.

What is President Obama's response. The Washington Post (print edition) describes it as "Deplore. Wring hands. Repeat."
Indeed, he has saddled our guys with restrictive ROE that give ISIL immunity if that have one civilian (fellow traveler, human shield, jihadi disguised as civilian, doesn't matter) in their convoy.
This, the Post reminds us, is a far cry from Obama's soaring rhetoric of 2012, in which he proclaimed that preventing mass atrocities "is a core national security interest and a core moral responsibility of the United States of America." At that time, he promised to "increas[e] the pressure, with a diplomatic effort to further isolate Assad and his regime, so that those who stick with Assad know that they are making a losing bet."
And what happens in a vacuum, class?
When Obama first rejected the idea [of a no-fly zone], Russian air power was not a factor in Syria. The Russians filled the void Obama left, just as ISIS did in Iraq.

This void-filling, and the terrorism and devastation it has produced, is the most important legacy of the Obama presidency on the world stage.
If the United States even has a policy in Syria, can anyone articulate it? Or is it just one more outpost on a front line of timid reaction everywhere?
Dateline, Greece, Turkey and the Eastern Med
The US is rumored to be withdrawing its nukes from Turkey in the light of Erdogan's Islamist countercoup and seeming realignment with Iran and Russia.
Meanwhile, Greece is angling towards China, after finding that the EU was not going to keep the spendthrift state on the equivalent of welfare forever.
Constance Douris at the Lexington Institute notes:
Athens and Ankara may side with Beijing and Moscow when it comes to NATO security concerns involving China, North Korea and Russia….

Turkish Foreign Minister Cavusoglu has already made some worrying remarks about Turkey's NATO membership. Cavusoglu has publicly justified Turkey's growing relationship with Russia by stating, "Turkey wanted to cooperate with NATO members up to this point. But the results we got did not satisfy us. Therefore, it is natural to look for other options."
…and….
Athens and Ankara have looked to Beijing and Moscow to further their interests.
Funny how something always fills a leadership vacuum, in the light of a US policy of timid inaction.
Dateline, Eastern Ukraine
Multiple sources are reporting a major buildup of Russian forces on the Ukrainian border. These forces are ostensibly carrying out a massive exercise just on the Russian side of the disputed border.
They could as easily be used to launch an invasion, which may be their real purpose. Or, they could simply be meant to unsettle and intimidate the Ukrainians.
In fact, Russia has seldom had such a free hand in the Near Abroad as they have right now. The President's focus is, as usual, on his golf game and on his next transformative speech, which is rumored to be partial unilateral nuclear disarment (no tests, no first use, no updating of the 1970s and 80s vintage systems).
If Putin doesn't roll into Ukraine, he may miss his best opportunity.
He faces a US whose foreign policy is timid inaction.
What Would Old Nick Say
Does anyone remember his answer to the serious question: "Is it better for a prince to be loved, or to be feared?"
Welcome to a world where the prince has pursued being loved much like those aid workers have, which is to say, passionately and unwisely; and consequently is not the least bit feared by anyone.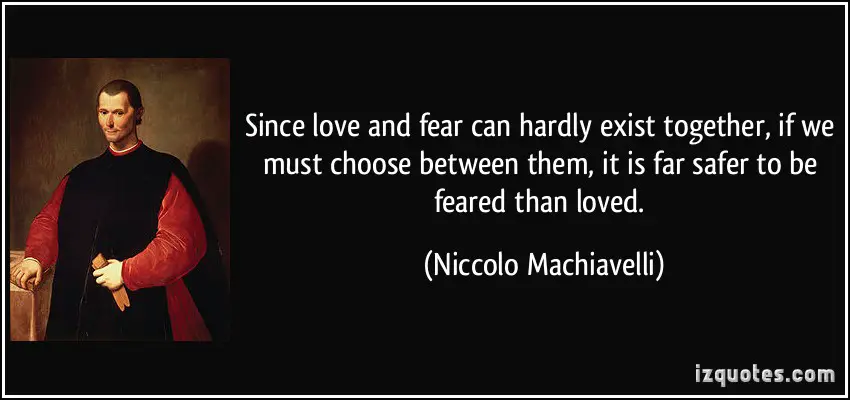 What do you think the Father of Statecraft would have to say about a foreign policy of global timid inaction?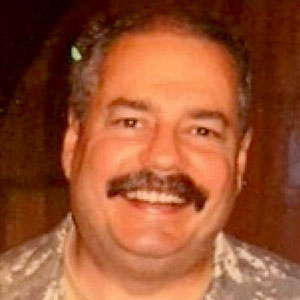 Kevin was a former Special Forces weapons man (MOS 18B, before the 18 series, 11B with Skill Qualification Indicator of S). His focus was on weapons: their history, effects and employment. He started WeaponsMan.com in 2011 and operated it until he passed away in 2017. His work is being preserved here at the request of his family.