We don't have one of these things, but if we did would be concerned:
Fortunately, Winchester has a recall program for the affected shotguns. They are the SXP or "Super-X Pump" shotgun. If you do have an SXP, check to see if it's one of the problem guns. If so, check it. First, is it a 12 Gauge with a 3½" chamber? If not, you're OK (well, your shotgun is, anyway. Only you can vouch for your general okay-ness). If you have a 12 Ga. 3½" SXP, and it's one of these submodels, you need to get your serial number out and call Winchester.
SXP Waterfowl Hunter, 26″ or 28″ barrel;
SXP Black Shadow, 26″ or 28″ barrel;
SXP Turkey Hunter, 24″ barrel;
SXP Long Beard, 24″ barrel.
If you have one of the affected guns, call Winchester at 800-945-5372 and they'll take it from there. (Alternately, you can email to [email protected]). First, they'll check the serial number against a list they have (they know when they began fixing this on the production line… if you gun is really new, it might not have any problems, or if it dates from before the manufacturing problem began). Assuming Murphy is still your co-pilot and you have an affected firearm, they'll walk you through how to return your shotgun for inspection and, if necessary, repair. We suggest that you retain the paperwork involved for the convenience of the next owner. (Although he should always be able to call Winchester and confirm that their records show that the fix has been applied to this particular serial number).
Details of the Winchester recall in a .pdf on the official site:
http://www.winchesterguns.com/support/files/images/wfa/2015-All/2015-Recall-Info/SXP_Recall-Notice_2.pdf
The guy in the video (whose name we don't know) makes an excellent point: this is why we observe gun safety rules and control muzzle direction at all, repeat all times. If this fellow had shot his kid or hunting partner, our first instinct might have been to say, "Yeah, right, sure he had the safety on, and yeah, he didn't have his booger hook on the bang switch. Riiiight." But as you can see from the video, this particular firearm could and did discharge with the shotgun on Safe and no finger anywhere near the trigger. Even six sigma quality control lets a non-zero number of defective products through, and even Remington and Winchester, who make millions and millions of safe guns, have shipped a few lemons. Like this one.
The difference is, a lemon Chevy is a problem for its owner (usually a low-budget car-rental firm). A lemon firearm is a matter of
We doubt our readers are big upland and waterfowl hunters, that's its own thing, but even if you don't have one of these firearms, the safety message is universal.
Hat tip, Lee Williams. Spread the word to anybody who's bought a shotgun lately, and make sure the owner of your local gun store knows about it. These shotguns were intended to kill ducks and turkeys for the table, not unwitting hunters.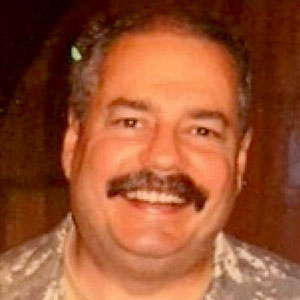 Kevin was a former Special Forces weapons man (MOS 18B, before the 18 series, 11B with Skill Qualification Indicator of S). His focus was on weapons: their history, effects and employment. He started WeaponsMan.com in 2011 and operated it until he passed away in 2017. His work is being preserved here at the request of his family.