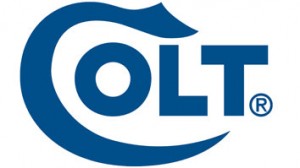 We regret to use a news slot on this nearly-routine information, but we have to put it up while it still has some news value.  – the Eds.
As the expiration of its May 26 deadline came and went, Colt grabbed for another week for its bond exchange and restructuring plan.
Further, the Issuers also announced today that the "Expiration Date", the "Consent Expiration Time" and the "Withdrawal Deadline" have been extended to 5:00 p.m., New York City time, on June 2, 2015 for their related solicitation of consents (the "Consents") to the proposed amendments to the indenture governing the Old Notes (the "Consent Solicitation").
Despite the firm's survival of another week in default outside of the looming threat of Bankruptcy Court, the progress on the Exchange Offer front wasn't good. In this, Colt is asking owners of the in-default 8.75% notes which are due in 2017 to swap them for highly speculative junk debt, paying 10% and maturing in 2023. In today's environment, where inflation and de-facto negative prime rates from central banks impose negative interest on ordinary savings, 10% is extremely attractive — if it has any prospect of being paid.
What does the market think of the Colt swap? At the end of this week, no more bonds appear to have been offered in exchange than last — just 5.7%, still 92.3% short of Colt's objective for rolling over the bonds.
The Issuers announced today preliminary results of the Exchange Offer. As of 5:00 p.m., New York City time, on May 26, 2015, approximately $14.2 million, or 5.7%, of the outstanding principal amount of Old Notes had been validly tendered and not validly withdrawn.
Why the can kick?
Well, on one level, it's that, or see the judge, which would wind up expropriating the current stockholders (and managers). It's a desperate survival move — Pauline has escaped the cliffside, the train tracks, and the pendulum, and now finds herself tied to a chair next to three sticks of dynamite wired to a clock. The temptation to somehow roll back the time on the clock has to be overwhelming.
Colt includes the same exact paragraph as last time, suggesting that negotiations with the holders of the Old Notes are ongoing.
The Issuers believe it is in the best interests of their respective stakeholders to actively address  their capital structure and are continuing their discussions with an ad hoc group of holders of the Old Notes. The Issuers hope that such discussions will result in a consensual restructuring transaction.
via Colt Defense LLC Announces Extension of Exchange Offer, Consent Solicitation and Prepackaged Plan Solicitation | Business Wire.
And it is possible that Colt could come to some agreement with the bondholders, probably by giving them some indications that a reorganization plan is viable, and giving up some of the equity to them. (Absent viability, the equity is worthless, because it would be erased in a bankruptcy).
What Sort of Investor Holds the Old Notes?
It won't be widows and orphans, unless they have had irresponsible financial advice. Most probably belong to other Wall Street operators and their operations. Risky but high-coupon bonds are frequently larded in the portfolios of hedge funds and some mutual funds, where they're mixed with many other investments to provide some spread of risk.
Also, union and municipal pension funds, which are usually not as well run as financial-sector funds, often can't resist the tempting apple of 8.75% (or 10%) interest in a 0% Fed funds market (fundamentally the current situation; the current Fed Funds target rate is 0.25%; the prime lending rate is 3.25%). For example, many municipal and state pension funds are only solvent if they're allowed to assume a basic return of 8% in the market. And that 8% was conventional wisdom; the examples in financial accounting textbooks still used by B-school students often use 8% as a sample input. So fund managers are desperate to make that 8%, wind up buying turkeys like the Colt bonds, and sooner or later will want a taxpayer bailout. (This is exactly what happened to cities like Bridgeport, CT, Vallejo, CA, and Detroit).
We also checked with our money guy, and he added some in-the-industry insights, including:
While the $33M that "saved" Colt back in February was reported as coming from Morgan Stanley, the firm almost certainly simply organized private lending, and walked off with a percentage of the $33M, but took no risk exposure.
Right now, there's a vast quantity of hedge and other private capital chasing very few worthwhile investments. (If you are this kind of investor, you know what we're talking about). The money has to go somewhere — leave it in a bank and it wastes away do to low or even negative interest and the effects of inflation. Therefore, some of it goes into less worthwhile investments.
Some of the hedge and pension funds are so large that they can have a lackadaisical attitude to this kind of risk. A retired surgeon or executive with a net worth of $3 million and $1 million in Colt bonds is really in trouble — if there is such a person (which brings us back to really bad financial advice). He's about to lose a third of his wealth! But a hedge fund manager investing $3 billion and holding $1 million in Colt bonds can shrug it off: he's (well, his investors are) about to lose three hundreths of a percent. It's the equivalent of the $3M net-worth guy losing $1,000.
Our Prediction:
Tuesday or Wednesday next week, we'll be reporting another can kick. They can keep this up until they can't make payroll, or some defaulted-on or stiffed person or company sues. Indeed, they might continue wobbling along even after failing to make payroll — for a short, and finite, time.
Something called Colt will survive, in some form. But it may not be something that retains the residual respect of the dying Hartford manufacturer.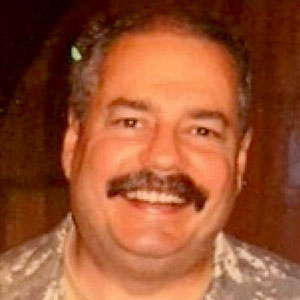 Kevin was a former Special Forces weapons man (MOS 18B, before the 18 series, 11B with Skill Qualification Indicator of S). His focus was on weapons: their history, effects and employment. He started WeaponsMan.com in 2011 and operated it until he passed away in 2017. His work is being preserved here at the request of his family.