When Guns are Outlawed, only Outlaws Will Have Silverware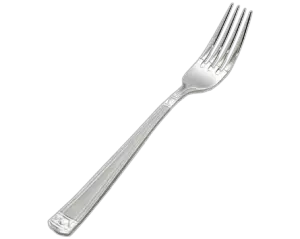 Somebody doesn't know "stick a fork in her," is just an expression. People do get testy about chow, especially in gourmand circles, but this is ridiculous:
The Star Press (http://tspne.ws/1KzvfuJ ) reports a 45-year-old woman was arrested Sunday night on a preliminary charge of criminal recklessness.

An affidavit says the woman was attending a barbecue in Muncie when she raised the ire of the host's daughter by "taking the last rib from the kitchen."

The affidavit says the woman told police that the daughter accused her of "taking all the food," so she stabbed her in the eye.

Police say the woman maintains she acted in self-defense and that the homeowner's daughter was brandishing a knife.
via Indiana woman gets fork in eye over last rib.
She didn't get shot, so whatever Hoosier got forked, it wasn't Tam.
Q: Is a fork deadly force?
A: IANAL, but it's gotta be when some jerk sticks it in your jeezly eye. 
Q: Is this self-defense?
A: Well, she's making that claim, but I don't think she's read Andrew Branca's book.
Q: How rare is this kind of thing?
A: An EMT-P friend says it's not unusual, over the years he's seen a few. The patient may or may not lose the eye.
It is unclear whether the weapon was an ordinary dinner fork, a larger serving fork as used by Golden Corral professionals, or a deadly assault barbecue fork with the shoulder thing that goes up. Moms will be Demanding Action for Fork Sense as soon as they eat the next plate of ribs.
The last person who had such a costly rib has to have been Adam.
UPDATE:
For more information, this page at the Star-Press has more details. The perp is one Sabrina Davis, 45, and from the build evident in her mugshot, this isn't the first time she's eaten all the food at the pigout cookout.
That woman confronted Davis "about taking all the food," and told officer Amy Kesler that Davis responding by stabbing her in the left eye with a fork she had been using "to take meat from a pan."

The victim had "at least two small lacerations on her left eyelid," Kesler wrote, and her eye was "swollen and bloodshot."

A witness told police the victim "was frustrated that Davis was taking so much food from the house," and after being wounded in the eye, "grabbed a knife from the counter and was trying to get to Davis."

However, Davis maintained she was acting in self defense, insisting the other woman was already brandishing the knife when she stabbed her in the eye.

Davis — who remained in the Delaware County jail on Tuesday under a $5,000 bond — confirmed "the dispute was over the last rib in a pan," Kesler wrote.
This may crush people who believe in the absolute randomness of life, but it seems Ms Davis was already a familiar face in the courts of Muncie. Color us shocked.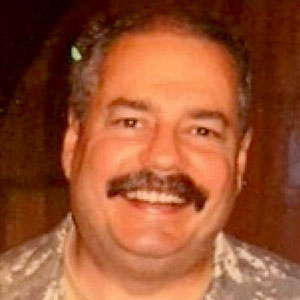 Kevin was a former Special Forces weapons man (MOS 18B, before the 18 series, 11B with Skill Qualification Indicator of S). His focus was on weapons: their history, effects and employment. He started WeaponsMan.com in 2011 and operated it until he passed away in 2017. His work is being preserved here at the request of his family.