Most of us think of Amtrak as one of those massively subsidized, ill-managed government boondoggles, but it does more than simply haul the wealthy Acela Corridor types, the train buffs, and (naturally) the terrified-of-flying, from place to place in the lap of the taxpayers. Sometimes, it's an agent of Darwin his ownself.
The train, traveling between Philadelphia and Harrisburg, hit the unidentified person shortly after 7 p.m. just west of the station, authorities said. The person was pronounced dead at the scene.
via Person struck, killed by Amtrak train in Chesco.
To the great irritation of the characters on the train, the dead prole delayed their journey.
The human being is inherently fragile, and many everyday things we never think about produce fatalities. In Pennsylvania, where that accident happened, 20 or 30 trespassers get killed by trains every year, according to the Federal Railway Administration, and a similar number injured. (No, you are not entitled to walk along the railroad tracks, or ride your bike there — as we occasionally do. Technically, you're a trespasser on the railroad's property or right of way). There are about 400-500 such deaths nationwide, although numbers for 2015 are way up (if you explore the data on the FRA site). That's about the same number that perish every year in roughly 300 small plane accidents, according to the Aircraft Owners and Pilots Association's annual Nall Report. Most people would not know that, because plane crashed get saturation coverage on the news, and some kid or homeless person that gets the Cuisinart treatment from an intercity freight or local commuter train gets a three-paragraph stub like the one the above quote is from. If that.
Unless he delays the Acela Express and inconveniences someone important.
Like small planes and railroads, firearms are actually a trivial cause of accidental death in the United States, but they're slightly higher than railroad trespasser deaths, coming to about 600 in 2012, the last year for which we have reliable data. (The scary big numbers that come from innumerates like Moms Demand Fascism come from lumping accidents, suicides, and justifiable homicides by police and lawful gun users in as, "gun deaths," and then implying they're talking about accidents. They're not).
In 2012, more people were killed by machinery (excluding motor vehicles) than by firearms. If you've ever worked in a metal-forming business you have no problem believing that… almost anything in a machine shop or foundry can kill you, including the hand tools you use for bench work. More children, particularly, died of poisoning or "environmental" causes (think heat and cold injury, exposure); over 12 times as many drowned (708) and over 20 times as many suffocated (1,182) than died from firearms mishaps (58). Yet Wealthy Moms with Nannies Demand Your Guns. It's an interesting illustration of the innumeracy of society in general, the distorting effects of a dishonest, propagandistic media, and humans' extremely poor ability to analyze risks in particular or statistics in general. (Our minds are adapted to use heuristics, not analysis, for risk assessment).
Poisoning in the home kills almost as many people (31,800 in 2012, National Safety Council, Injury Facts 2014) as motor vehicle accidents on the road (33,561 in 2012, NHTSA). Since the 2014 edition, NSC has been playing games with the classification of firearms deaths, such as lumping suicides, criminal homicides and justifiable homicides, into a single "firearms discharge" category.
Back to Pennsylvania, where our story began with an anonymous pedestrian losing at Jousting with Amtrak (if his game wasn't foot Race to the Crossing), an interesting fact arises from CDC firearms accident data. Pennsylvania, home to this train accident, an active and militant gun-ban tendency in politics, and firearms accidents that even penetrate State Police firearms training, had the highest number of fatal gun accidents in the nation in 2012, according to the CDC.  (Two states with less than a sixth of PA's population each, LA and SC, had higher fatal-gun-mishap rates per 100k population, though). So PA is still on the high side, if not a solitary outlier; sounds like Keystone Staters could work on their safety culture a little. (Preliminary 2013 data suggests that PA may have reduced the rate:
WISQARS Injury Mortality Report 2012-13.pdf
… or perhaps 2012 was an outlier year). Interesting nonetheless.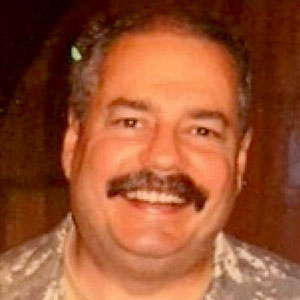 Kevin was a former Special Forces weapons man (MOS 18B, before the 18 series, 11B with Skill Qualification Indicator of S). His focus was on weapons: their history, effects and employment. He started WeaponsMan.com in 2011 and operated it until he passed away in 2017. His work is being preserved here at the request of his family.