That's what it was, witnesses agree: a green, 6½-foot wooden panel which came sailing down under a clear blue sky and slammed into a man's head. The New York Post says:
Sources say the victim, described as a male between 60 and 70-years-old, was walking northbound on Fifth Avenue near 30th Street around 4 p.m. when a green, six and a half foot wooden panel became loose from a surrounding safety wall and struck the victim in the head. The man fell to the ground near the road, bleeding.
The panel pulled off from a safety wall. God does mock our pretensions from time to time, doesn't He?
"There is a lot of blood on the ground," an on-site worker said. "They put sand on the ground to cover it up."

Witnesses said two women attempted to keep the man awake while another man diverted traffic.

The victim was reportedly groggy, but remained alert and conscious throughout the entire ordeal and was transported to Bellevue Hospital by emergency units for further evaluation.
The condition of the victim was unknown at press time.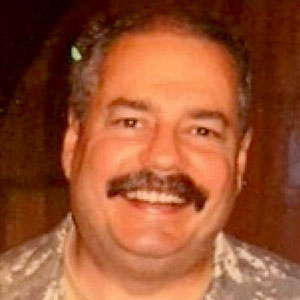 Kevin was a former Special Forces weapons man (MOS 18B, before the 18 series, 11B with Skill Qualification Indicator of S). His focus was on weapons: their history, effects and employment. He started WeaponsMan.com in 2011 and operated it until he passed away in 2017. His work is being preserved here at the request of his family.