Our research on Czechoslovak and Bohemian gun designs and designers has caused us to dive surprisingly deep into Austro-Hungarian arms. A lot of the key designers of Habsburg empire were either Czechs (ethnically) or were ethnic Germans resident in the majority-Czech Kingdom of Bohemia, one of many small historical kingdoms subsumed into vassalage to the Austrian and Hungarian dual crowns. We're going to see some designs that the ethnic Czech Austro-Hungarian citizen Karel Krnka worked on.
Here's Ian from Forgotten Weapons, boldly holstering a Roth-Steyr 1907 (primarily designed by Krnka, who presumably got paid, if not credited) for a three-gun match. "Boldly" because the gun is a little, uh, different, from what others are running. It has good sights — for 1907 — but a fixed ten-shot magazine reloaded by stripper clips.
Ian did alright, considering he was short about one stripper clip to really shoot the
Now, let's get on with the 19th Century Werndl rifle. Designed by Josef Werndl and Karel Holub, it replaced the Wenzl rifle, which was a breech-loading conversion of the muzzle-loading Lorenz rifle-musket (which was widely used by both sides as a substitute weapon in the US Civil War. The M1867 Werndl rifle went into production in Werndl's new factory, which would put the town of Steyr on the world map. These following videos from the Hungarian Cap and Ball.eu channel use the M1867/77 variant, chambered for a larger-capacity 11mm (.41) cartridge and still in second-line use during the First World War.
From the above video, the conceptual but not mechanical similarity to the US Allin conversion/trapdoor and the British Snider system is obvious.
Josef Werndl was a remarkable character. From the design of the rifle, he built a manufacturing empire, the Österreichische Waffen Gesellschaft at Steyr, which became the great Steyr works. When he passed away, the grateful citizens of Steyr ercted a massive bronze statue showing Werndl on top, holding a brace of these rifles, while below him four workers build the guns.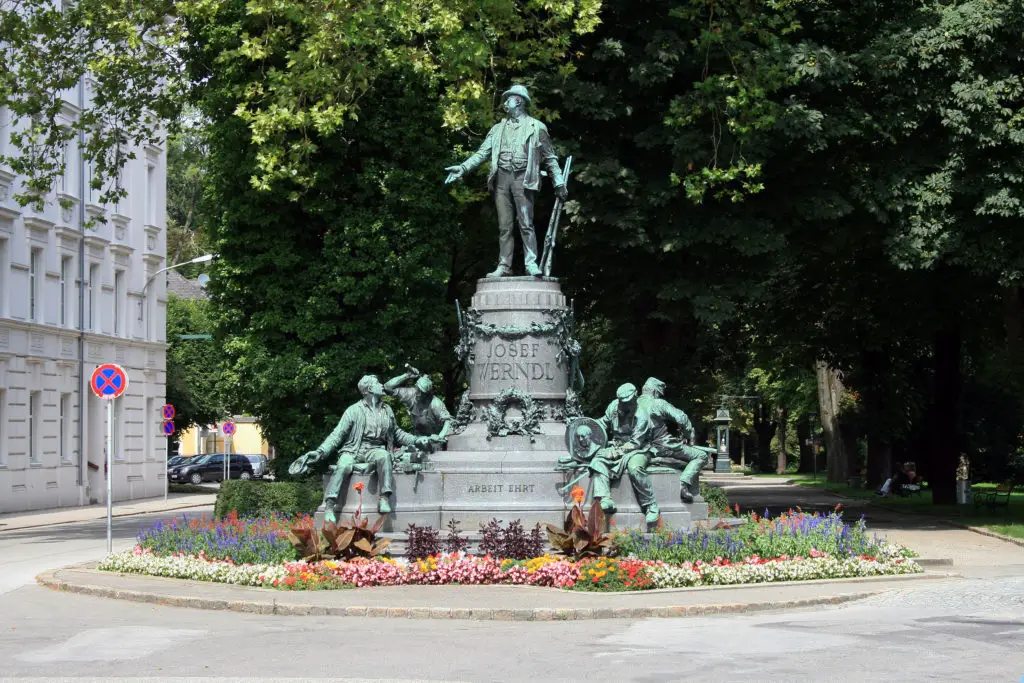 Here's a close up of old Joe: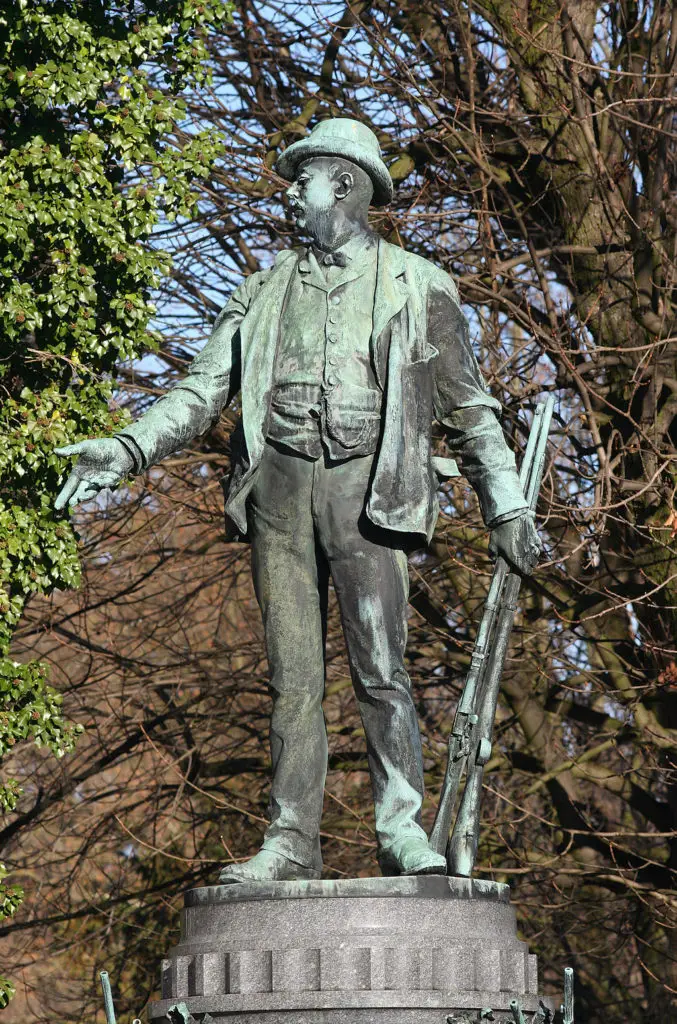 Karel Krnka, the principal designer of Ian's Roth-Steyr pistol, couldn't break into the rifle cartel of Werndl's OWG and Friedrich Mannlicher's eponymous firm, so he decamped to Britain where he worked on repeater for a while, before returning to the Austrian Empire for the Roth-Steyr pistol job.
More Werndl shooting (and reloading):
Here they are making the steel ring at 100 meters with a pair of Werndls (one minute video):
And finally, here's a look at the old girl's terminal ballistics:
The 24-gram bullet retained 100% of its weight, mushroomed to twice its 10.9 mm (.41 caliber) diameter, and generally put a serious wound on the gelatin pack. The rifle was clearly a good equivalent of the other early single-shot, .40-50 caliber rifles of competing world powers at the time.
The Werndl rifle would be replaced in Austro-Hungarian service by the Mannlichers, which would be made in Werndl's old plant in Steyr, and in a new one constructed in Budapest. But that's another story!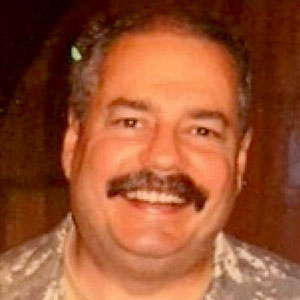 Kevin was a former Special Forces weapons man (MOS 18B, before the 18 series, 11B with Skill Qualification Indicator of S). His focus was on weapons: their history, effects and employment. He started WeaponsMan.com in 2011 and operated it until he passed away in 2017. His work is being preserved here at the request of his family.