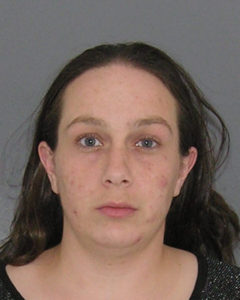 We give you April Corcoran, Mother of the Year. Washington Post, take it away:
"I can honestly say that, in three-and-a-half years on the bench, this is by far the worst thing that has come before this court." So said Judge Leslie Ghiz of Ohio's Hamilton County Pleas Court as she sentenced April Corcoran to 51 years to life in prison Tuesday, reported the Cincinnati Enquirer.
Look, judges and cops are always saying, "This is the worst one," the ultimate limit,  they've never seen worse, etc. etc. Is this just judicial hyperbole in this case? We mean, what did this woman do that got Judge Ghiz all wound up?
Corcoran, 32, had pleaded guilty in June to raising money to feed her heroin addiction by loaning out her 11-year-old daughter to her drug dealer, who, with the mother's blessing, raped, sodomized and abused her, sometimes videotaping it, according to the indictment against Corcoran.
Jesus. H. Christ. On a flaming syringe. Her own daughter!
The preteen was being forced to have vaginal, anal and oral sex with a 40-year-old man. The mother pleaded guilty to multiple counts of complicity to rape, human trafficking and child endangerment.
OK, maybe the judge is right, and this is the worst.
"But wait!" as Ron Popeil might say. "There's more!" Oh, please, no.
Because he preferred children younger than 11, prosecutors said, the mother dressed her up to look even younger, reported WLWT TV.  "Little did we know, I guess, her drug dealer had a propensity to film little kids when they are performing sexual acts on him," Assistant Hamilton County Prosecutor Katie Pridemore said at the time of the plea. "She didn't have the means or the cash to buy her heroin anymore from her drug dealer," said Pridemore. "….So she offered up her child in return."
The courts have been enervated by decades of misguided tikkun olam easing the sufferings of prisoners and convicts. There is no appropriate sentence for this maternal monster, because the threshold of justice in her case crosses right into the terra prohibita that the ostriches have defined as "cruel and unusual." Ostriches? What else to call those who refuse to look on this extreme end of human misbehavior, lest they should have to admit what punishment Justice demands in this case.
"You showed no kind of mercy," the judge told her, according to the Enquirer. " …. I don't know that you grasp the damage that has been done to this poor child."
And then, of course, he proceeded to wrist-tap Corcoran, because a wrist tap — a 51-year-to-life sentence is a wrist tap in this case, and she could be out in some small percentage of that — is all the law admits to be meted out to a monster like Corcoran.
Did we tell you, there's more? And it's even more evil, or perhaps as evil in a new direction — the criminals of the world seem intent on exhausting our supply of comparatives and even superlatives, don't they?
Corcoran had a special routine after her daughter was brutalized. As a "reward," she gave her daughter heroin, the court was told. "Sometimes this defendant would give a little bit of heroin to her daughter," Pridemore told the court. "The daughter didn't want it but she said, 'you're a good girl. You did the right thing.'"

The middle-schooler vomited each time.
Jesus. H. Christ. Yes, we're aware we said that already, it just seemed like by the time we scrolled down this far, another prayer was in order.
This happened four times between February and June 2014. Corcoran has not expressed any apologies to her daughter, the judge said in court Tuesday.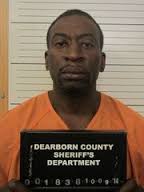 Hey, what's to apologize for? Isn't the Washington Post in favor of early sex education? Corcoran and her boyfriend/dealer, one Shandell Willingham (left), were just homeschooling the kid in that subject!
And the drugs? Why, what about 'em? Surely the Post can't have a problem with sharing? 
Hmm. How do you think the kid is doing?
Now 13 years old, the girl is living out of state with her father and stepmother. She is taking medication, has had suicidal thoughts and is undergoing medical care, Ghiz said in court Tuesday. There's doubt she will be able to cope.
Doubt, my eye. The girl is going to be as screwed up as the Pentagon, for life.
"I saw my granddaughter. I heard her small voice," the girl's grandmother said in court. "It was horrific. How could she (Corcoran) do this? I don't know if my granddaughter is going to be able to have a normal life."
She isn't. We've encountered a number of these victims as adults. Each was a basket case in her own way, but basket cases they were.
The authorities learned of the case in June 2014, when the girl moved in with her father, who reported it.
Now, if you've read this far, your ability to feel shock and dismay probably has a bunch of fibrous scar tissue on it by this point, but we're going to shock you one more time.
The girl's plight didn't shock locals in the rural area of Ohio where Corcoran lived, the paper reported at the time of her arrest. "I mean, things like this happen a lot down here," resident Keith Benson said. "Probably not to this degree, but there's constantly being reports of animal abuse and fights breaking out around. It's a little bit surprising but not entirely unexpected."
via 'Worst thing that has come before this court': Mother financed addiction by letting drug dealer rape her child – The Washington Post.
To recap: this girl's mother pimped her out for drugs, tried to get the kid hooked on heroin too, and the Man In Da Street that the Post finds says that's "not entirely unexpected."
Our Article III (and the State equivalent) courts don't have the powers to levy an appropriate sentence in cases like this. An April Corcoran requires a judge with the imagination of Caligula, who can match her depravity for depravity, and conclude the matter, with the human race conclusively cured of the infection that is April Corcoran.
Anything else may be processed, but it is not justice.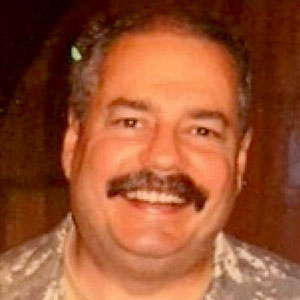 Kevin was a former Special Forces weapons man (MOS 18B, before the 18 series, 11B with Skill Qualification Indicator of S). His focus was on weapons: their history, effects and employment. He started WeaponsMan.com in 2011 and operated it until he passed away in 2017. His work is being preserved here at the request of his family.