And no, he wasn't running around Denver with a buddy named Kowalski.
And just because it was a shirtless guy with a pole, it wasn't a Chippendale Dancer, ladies. Sorry 'bout that.
A man was arrested Wednesday evening on suspicion of aggravated assault for chasing people around with a long pole on the 16th Street Mall.

Denver police received a call at 6:07 p.m. of a shirtless man chasing people and hitting them with a plastic pole, said Doug Schepman, a Denver Police spokesperson. Police arrived on scene three minutes later.

"We believe having more officers down there did help with having a very quick response," Schepman said. He referenced the Denver Police Department's plan to ramp up security on the mall.
via Man caught on video assaulting people on 16th Street Mall – The Denver Post.
Yeah, it's from back in June… sometime we gotta weed these drafts out of the pole, we mean, pile.
Just goes to show that when humans haven't got guns and knives, they have no problem falling back on their ancestral sticks and stones.
Out of sticks and stones? Then they fall back on good ol' stranglin' thumbs. Assault and homicide begins in the soul of the criminal, not in the instrument of the crime.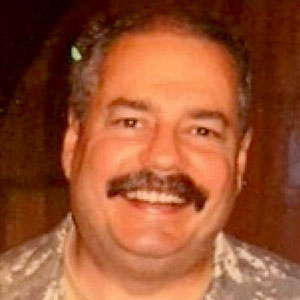 Kevin was a former Special Forces weapons man (MOS 18B, before the 18 series, 11B with Skill Qualification Indicator of S). His focus was on weapons: their history, effects and employment. He started WeaponsMan.com in 2011 and operated it until he passed away in 2017. His work is being preserved here at the request of his family.