Buses in Asia don't need to "plunge" any more. They can just carom into a retaining wall, and still run up a horrific death toll — 14 dead and 16 injured.
The horror crash took place at 4am local time today in Muar, outside Kuala Lumpur, the capital of Malaysia.

As many as 25 firefighters rushed to the scene of the destruction.

The front has been entirely ripped off and luggage and belongings had been strewn across the side of the road.

It was thought to be on the way to the capital from Johor Baru, a city further south.

According to firefighters, the injured passengers included seven Malaysians, six Singaporeans, two Myanmarese and one whose nationality was not verified.

Police said the 14 dead included six men and eight women, including a young girl.

Initial investigation showed that the road surface was in good condition when the incident happened, firefighters confirmed.

"This pre-Christmas tragedy is so far the most horrific accident in Johor state for 2016," Mohammad Yusof Mohammad Gunnos, deputy director of the fire department said.
Dude's got two Mohammad's in his name, but it sure sounds like his heart is in the right place.
Deadly road accidents are common in Malaysia despite efforts to crack down on poor driving, especially during festive seasons when people return to their hometowns.

via Horror crash: Bus smashes into wall killing 14 in early morning carnage | Daily Star
"Deadly road accidents" were once common in the West, meaning North America and Western Europe, but decades of working on it has made them much less common despite an explosion in miles-driven, driver/pax seat-miles, or any usage metric you care to use.
Poor driving is one thing, but poor driving by a bus driver is fairly rare. In highly corrupt and familial-based societies, like Malaysia, it can be more common, as is cheating on all measures of driver training, etc., but still, the most likely cause will be poor driving by some other driver, with the consequences felt by the unfortunate pax on the bus.
The rule of law can bear the weight of society because the various sticks of the laws, and general compliance with the law, produces a solid foundation. The lesson of "broken window" studies is that when respect for and compliance with the law goes in a small thing, like driver licensing, auto insurance, or illegal immigration, it drives noncompliance with a greater and greater percentage of the whole statute book until your uninsured illegal-immigrant motorists have rationalized rape, robbery and murder, and bribe the cops or judges to avoid consequences. It may amaze Americans, Canadians, Western Europeans, but in much of the world that is the current situation.
From the condition of the bus, the driver is almost certainly beyond mortal consequences at this time — whether or not his action or dereliction was causative here.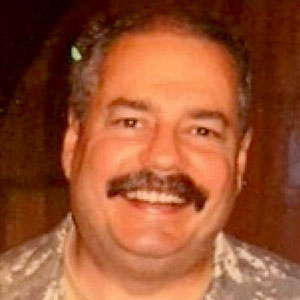 Kevin was a former Special Forces weapons man (MOS 18B, before the 18 series, 11B with Skill Qualification Indicator of S). His focus was on weapons: their history, effects and employment. He started WeaponsMan.com in 2011 and operated it until he passed away in 2017. His work is being preserved here at the request of his family.