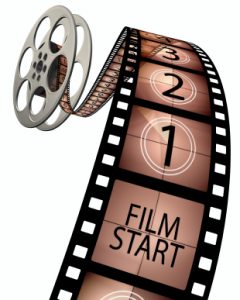 Hmmm… It's time to think about the coming year's movie reviews. Yep, we plan to keep doing them.
Well, we're going to watch movies anyway, and going to write anyway, so why not write about the movies we watch?
We've broken down the list into three parts, 2016 movies we still haven't seen, 2016 movies we've seen but haven't reviewed, and expected movies for 2017 that may be of interest to us and to the readers.
Some of you are better connected to the entertainment industry, and might have better visibility on other films, including great foreign films, that we might have missed, so we're depending on you to vetor  us to those targets.
Still not seen from 2016
Patriots Day
Silence
Hacksaw Ridge
Billy Lynn's Long Halftime Walk
Miss Sloane
What are we missing, from that list? Most of these we haven't seen because, frankly, we don't expect much of them.
Seen and review not published yet
Star Wars: Rogue One
The Last King (just saw it, so possibly this weekend)
John Wick (yeah, it's older, but we did watch it in '16, finally)
Coming in 2017
(early ones are definite releases, the further down the list the less certain at this point)
Railroad Tigers – 6 Jan, Chinese (Jackie Chan)
John Wick Chapter 2 — 10 Feb  His dog lives this time.
The Great Wall — 17 February
Kong: Skull Island 10 Mar 2017 set in 70s, lots of Hueys.
World War Z 2 – -9 July
War for the Planet of the Apes — opening 14 July — war between humans and enhanced primates.
Ghost Army — date not set — on WWII deception, Bradley Cooper stars and co-produces.
Dunkirk — opening 21 July, it looks like a war pic in the tradition of Battle of Britain or The Longest Day.
The Dark Tower – 28 July Elba and McConaghey
It — 8 September. 1991 King horror series gets the Girlbusters treatment
Blade Runner 2049 — 6th October — it has big shoes to fill
Kingsman: The Golden Circle — 6 October —
Thor: Ragnarok — 3 November — Borderline likely to see this. The Blogbrother loves him some comic book movies, but they basically leave Your Humble Blogger cold.
Star Wars Episode VIII — 15 December — well, that gives is a drop-dead deadline to get the Rogue One review done, doesn't it?
Pegasus Bridge — no date — We have long said this WWII D-Day operation deserves a feature film.
Ghost Army — no date — on WWII deception, Bradley Cooper stars and co-produces. Success, or a botch like The Monument Men? 
The Ottoman Lieutenant  — no details available.
Darkest Hour — no date, no details except Gary Oldman is Winston Churchill
Redeployment — no date — word is that this is a 2005-style "troops as monsters/victims" screed, just in time for the return of a Republican administration.
The Fate of the Furious — Fast and the Furious with even more crime and impossible driving, which will cause even more criminals to splat in stolen cars.
Fortunately, there's a century of old classics to fall back on.
Please use the comments to suggest any good review targets.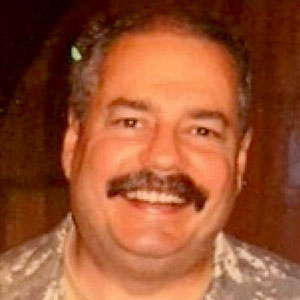 Kevin was a former Special Forces weapons man (MOS 18B, before the 18 series, 11B with Skill Qualification Indicator of S). His focus was on weapons: their history, effects and employment. He started WeaponsMan.com in 2011 and operated it until he passed away in 2017. His work is being preserved here at the request of his family.