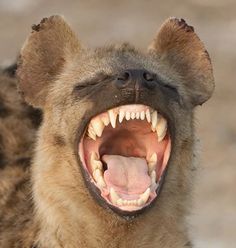 True, with only teeth, he didn't kill the guy.
He just bit his ear off.
Who does he think he is, Mike Tyson?
Both men are from Mexico, Pittsburgh's Action 4 News reported. According to the victim, the accused attacker was in a rage over "what could be coming for him" under President Donald Trump. Salatiel Marcos Ortiz suffered through a very traumatic ordeal. "He want to kill me. He going crazy," he said.

Ortiz told Pittsburgh's Action News 4 that his roommate — whose name has not been released by police — was drunk, angry over repeatedly losing money on the lottery and worried about what Trump will do as president.
Someone wiser than us once said that a lottery is a tax on stupidity. Anyone whose plan for advancement involves a game of chance with astronomical odds needs to direct most of his efforts to polishing Plan B.
Ortiz said that he and his roommate are from Mexico, and that the roommate feared Trump would force him and other immigrants out of the United States.

"He is paying his money on lottery, and now Donald Trump say, anybody got to go," Ortiz said.

Ortiz said the roommate broke his finger, pushed him down a flight of stairs and chomped off a chunk of his ear at their Amber Street apartment.

"He take my ear and he bite it," Ortiz said.

When the roommate went for a knife, Ortiz was able to run to a nearby gas station and seek help, he said.

"He tell me, 'Don't move, because I gonna kill you,'" Ortiz said. "When he goes, like, (to) take (the) knife is when I knew the chance and run away."
Yeah, that's basically the left-edge-of-the-bell-curve version of the part where the evil mastermind painstakingly explains his plan, then leaves the hero right underneath the air duct grate.
You can watch the video here.
via Enraged About Trump, Man Bites off Ear of Roommate.
Unfortunately, it's not a video of these two chuckleheads re-enacting the Holyfield-Tyson bite, we mean, fight. It's just a typical TV news video of stand-up patter and a short clip of one chewed-up Mexican complaining about his hermano's cannibalistic tendencies, as quoted above.
We watch these things so that you don't have to.
It gives a whole new spice to the term, "Mexican Food." Like Soylent Green, it's people.
The name (or alias, probably) of the ear-eater is being withheld by Pittsburgh police, as it is a sanctuary city, and he was only eating the ear Americans wouldn't eat. He was getting a knife and coming back for the heart, Your Honor, but he was just being true to his Aztec culture.
Police are looking for him, and so are scouts for the Cincinnati Bengals.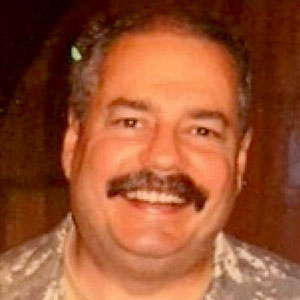 Kevin was a former Special Forces weapons man (MOS 18B, before the 18 series, 11B with Skill Qualification Indicator of S). His focus was on weapons: their history, effects and employment. He started WeaponsMan.com in 2011 and operated it until he passed away in 2017. His work is being preserved here at the request of his family.