Didn't we just have this one a week or so ago? Not exactly… this one is different, in the specific way in which the decedent's Hubris summoned his Nemesis.
Apart from that, this is a story that has happened seemingly every day since Benz and Duryea hitched up motors in place of horses: person à pied tries to argue with a truck, and the truck gets the better of the argument.
Police say 33-year-old Mark Baumer was walking along the shoulder of U.S. Highway 90 in Walton County on Sunday when a driver lost control and hit him. Baumer was pronounced dead at the scene.
What makes this one special, though, is the delicious irony of a Global Warming true believer getting centerpunched by his religion's version of The Great Satan.
A Rhode Island native walking barefoot across the U.S. to raise awareness about climate change has been struck and killed on a Florida highway.

Baumer was also raising money for a nonprofit group called the FANG Collective that opposes the natural gas industry. FANG stands for Fighting Against Natural Gas.
That's a bummer, Baumer. He was a "talented poet and artist" according to his friends. At leased he raised $14,000 for awareness of the dangers of SUVs, although he was probably more concerned about pollution, and less concerned about roadside safety, than he ought to have been. 
It should go to give him a swell funeral. On the plus side, he's already barefoot so that's one step he can skip.
Stick to real gods, people. The false ones don't stand by you in your miles per hour of need.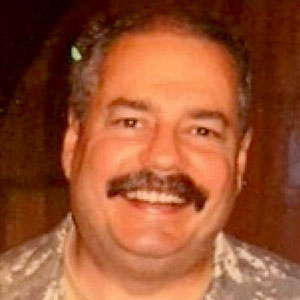 Kevin was a former Special Forces weapons man (MOS 18B, before the 18 series, 11B with Skill Qualification Indicator of S). His focus was on weapons: their history, effects and employment. He started WeaponsMan.com in 2011 and operated it until he passed away in 2017. His work is being preserved here at the request of his family.