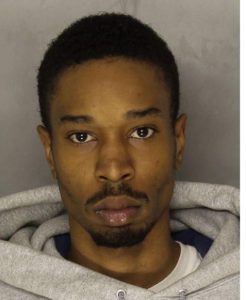 Meet Demetrius Coleman, career criminal, parolee and probationer who killed three people on their way to Thanksgiving dinner and injured four more, using nothing but a Hyundai Elantra and his own disregard for the law, and, of course, a big assist from the criminal-loving, victim-slaying bench. Police One:
David Bianco, his fiancee, Kaylie Meininger, and their 2-year-old daughter, Annika, were killed when Coleman hit their car and it burst into flames at an intersection, friends and relatives said. They had been driving to an uncle's house for dinner.
What this story doesn't say is that Bianco was thrown free, as was a rear-seat passenger who suffered severe head trauma. Meininger and little Annika in her car seat survived the impact, but burnt to death in the car, screaming their last moments in a Hell on earth as the flames roasted them beyond recognition.  (Some of those details are in this story).
Not that Satan's servant Coleman, or the soulless monster of a judge who put him on the street, care.
Back to Police One.
"They were talking about the future and getting married," Meininger's cousin Brittany Puccio told KDKA-TV.

Coleman is charged with criminal homicide, vehicular homicide and aggravated assault with a vehicle among other charges in the Thanksgiving crash on a busy highway about 10 miles southeast of Pittsburgh. He remained hospitalized in police custody and didn't have an attorney listed in court records.
He didn't have a license, and the ownership of the Hyundai with which he did his worst does not seem to have been established.
Coleman, of Pittsburgh, sped away from the convenience store parking lot where he was pulled over once officers turned up the drug warrant while checking his identification, the complaint said. The crash scene, in North Versailles, was about 2 miles from the initial traffic stop.
Was this a one-time excursion from the straight and narrow path for young Coleman? What do you think?
Online court records show Coleman, 22, was on probation for a 2012 drug possession case when he was charged with drug possession with intent to deliver in March. He was sentenced to jail but was then paroled and had his probation on the former case extended.
Parole is evil. Probation is evil. 10-20-Life, and go straight to life for violent crimes in which a person is harmed or threatened with harm. Or death; the Supreme Court's fuzzy love for offenders notwithstanding, Coleman has earned a short drop to a neck-snapping conclusion.
Accident reconstruction experts and other investigators were piecing together the crash, in which a second vehicle also was struck. Three women in that SUV were injured but survived.
Kill him. He's worse than worthless. The more our jurisprudence diverges from Lex Talionis, the more judges, lawyers, social workers and other parasites are piled on to the burden that crime already imposes on the just and righteous. Kill him, and may God have mercy on his soul.
A female passenger in Coleman's vehicle also was injured, police said.
That would have been his ho, one Asia Camp. She says she didn't know nuffin, and he dindu nuffin, just a little "driving crazy."
If the courts won't kill him, bring back the Committee of Vigilance.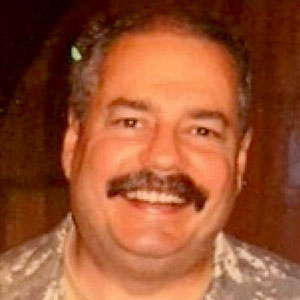 Kevin was a former Special Forces weapons man (MOS 18B, before the 18 series, 11B with Skill Qualification Indicator of S). His focus was on weapons: their history, effects and employment. He started WeaponsMan.com in 2011 and operated it until he passed away in 2017. His work is being preserved here at the request of his family.