What is the story on this firearm? Hint: it's not a mash-up between the World of Glock and the Southern California "rat rod" phenomenon. The "rat Glock" is a 27 and was fished up by a fisherman in an unknown location. He sent the photo in to the the maker of his lure, SlabZone in Oakland, which has a "what have you caught on our lures" feature on social media.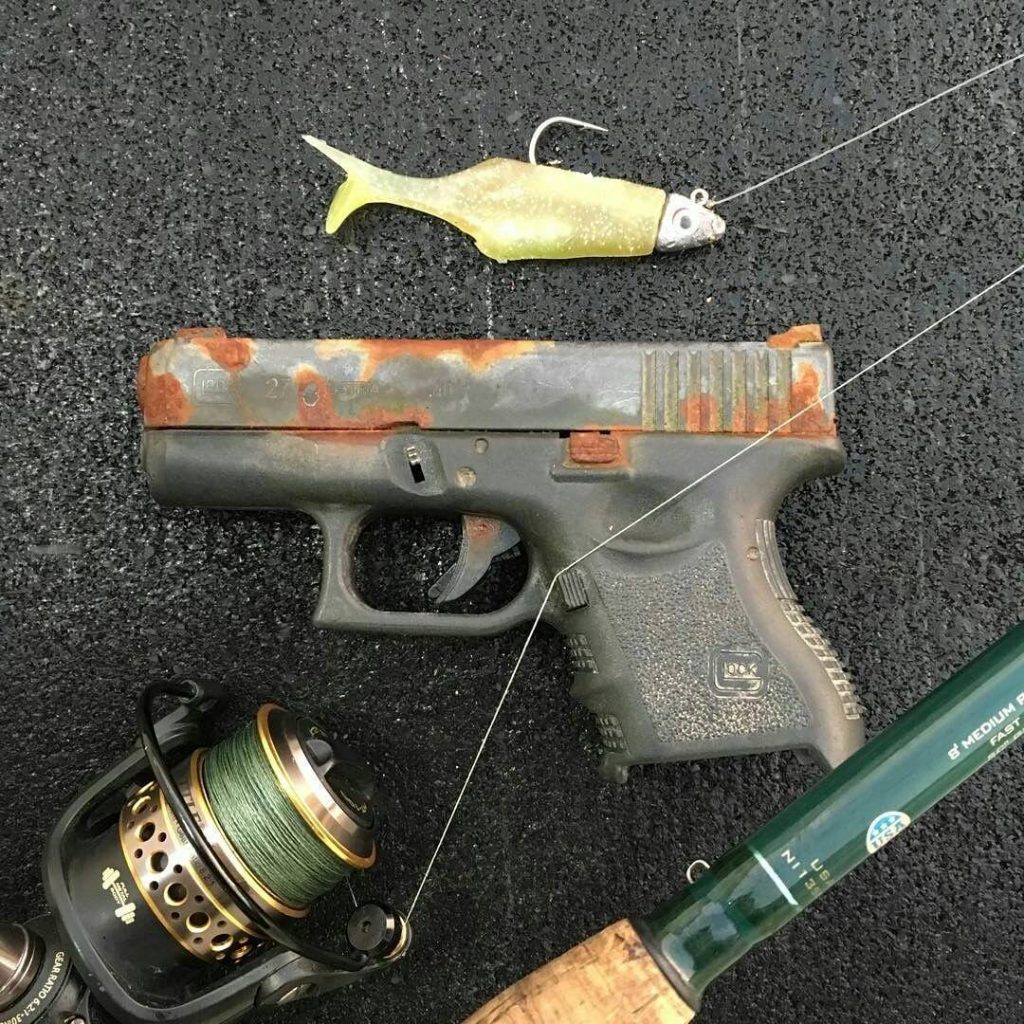 There are a number of reasons a compact Glock might come to reside in the drink. People actually do lose guns in boating accidents — it isn't just a running joke. (Your Humble Blogger lost a wallet in a diving/boating mishap, containing a lot of junk paper and cards, a few bucks, a Group coin and his original gold-plated metal SF Association life membership card, but no Glocks yet).
Three questions come up:
Would it still work?
Was it used in a crime? Would it have evidentiary value?, and,
How come I never catch anything like that?
Okay, that's really four questions… but we'll answer 'em, or try to.
Our guess is that the answer to 1. is a qualified "yes." Qualified in that it may need to soak in lubricant for a while for the slide to be moved.
The answer to both parts of 2.? "It's complicated." Guns are valuable things, especially to criminals, and despite the risk that a criminal exposes himself to by retaining a crime gun, most of them still do. The exceptions are, or at least include, such professional criminals as organized crime gunmen. Street punks are more likely to sell, trade or even give a hot-as-in-got-a-body-on-it Glock to some other street criminal.
Apart from the boating-mishap scenario, we've known more than one guy who's lost a firearm to an angry wife of girlfriend. "You love that Glock more than me! So I threw it off the Tappan Zee!"
LE could quickly check NCIC to see if it has been reported stolen, and local LE could call ATF to do a trace. Traces aren't magical, they take a while, and experience says that it's most likely that the ATF's trace dead-ends at the gun's first retail sale.
Then, assuming that the gun can be made to fire, it could be fired for ballistics and the result entered in NIBIN, but it's likely that there's corrosion inside the barrel, and to the firing pin, extractor, ejector, and breech face on the slide, so a match would probably be difficult (and could be challenged by a defense expert). The chance of tying this gun to an open case is very small, and if the case is closed, the ballistic evidence may no longer be active in NIBIN.
It would be worth trying the forensics approach just to see if anything usable could be recovered. It would make an interesting paper!
And as far as Question 3 goes, we're happy enough to catch a fish. We've been known to get skunked even on that. 
Hat tip, Chris Eger at Guns.com.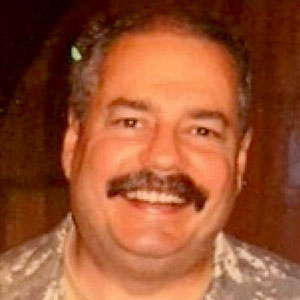 Kevin was a former Special Forces weapons man (MOS 18B, before the 18 series, 11B with Skill Qualification Indicator of S). His focus was on weapons: their history, effects and employment. He started WeaponsMan.com in 2011 and operated it until he passed away in 2017. His work is being preserved here at the request of his family.