German Naval Recruits Take the "22 Pushup Challenge"
Some of you won't be able to follow this, because it's all in German, but it's one ~7 minute webisode of an entertaining Bundeswehr web "reality show," which follows 12 recruits through 12 weeks of basic training. If you do know German, the show is entertaining. But this is interesting because the Germans, who have had their own people engaged in Afghanistan and elsewhere in OEF, are doing the 22 Pushup Challenge in memory of American PTSD sufferers who have committed suicide — and in awareness of their own countrymen who have the same issue.
Time hack and event
1:20 Lt. Commander Hensel takes command. (As in most Western militaries, these would-be German sailors have little contact with commissioned officers during basic training. It's largely NCO/PO business. So it's a big deal when the big cheese comes out). The formation includes the recruits, but also instructors and staff.
1:35. He commands "Headgear off!" and then, "In solidarity with our comrades who have been damaged by PTSD, and the 22 a day who have taken their lives from this. Pushup position, move!"
1:55 Recruit Seaman Demelius is already conscious of the significance of the event.
2:10 Leading Petty Officer Scholwin is himself a combat veteran.
2:58 an unidentified recruit talks about the negatives of returning from combat.
3:27 Scholwin again, noting that, in the service, another trooper always has your back.
3:56. They've done their 22 pushups. Some of these guys were pretty ragged towards the end. Apparently pushing the naval base back into Davy Jones's Locker is not a major component of Bundesmarine basic, or these kids would not be having a hard time with 22 "Liegestutzen."
4:15. With the 22-pushup challenge over, The Recruits move into a typical basic training test that every military has to give at some point, recognizing ranks and their insignia. Things are simplified for a recruit, which all of us were, once (even if only as a cadet): who outranks you? Everybody, that's who. But on the test, you have to recognize the insignia and name them. These recruits were civilians less than two weeks ago, so they're a little tense about the quiz. The test takes place in a narrow corridor, which is apparently their usual modus operandi. 
4:20 Abgucken = Bescheisst = Raus means cribbing of your neighbor is cheating, and cheating is, to steal a word, verboten. Cheat, and you're out.
4:30 "Seaman Recruit Martin is surprised." A couple of other recruits express unreadiness.
4:51 "Leading Seaman Neubert Explains the Rules." You have ten minutes! The recruits have pictures of Bundesmarine shoulder-boards, and have to label them by filling in the blanks.
5:10 During the sped-up test, a recruit nervously waves the camera away. Others either are blasting through the test, or scowling at their pages (not good). Some finish early… some need all ten minutes.
5:35 Drop back into real time for the ten-second countdown to "Finish!" ("Fertig").
6:00 Various expressions of recruit confidence or lack of the same in their performance. "Scheisse!" should require no translation.
6:12 Counseling a recruit who performed poorly. "How'd you do?" "Terrible." "Terrible? Why?" (In the Day 13 — next day — video, the recruits learn that only one of them got all the questions on the Ranks quiz right).  (Here's an interactive with Bundesmarine ranks, if you want to do better when you join up.).
It ends with a plug to check out the website for the Die Rekruten web series. Obviously, this is a recruiting initiative for the German military, and it's likely to be lost on you if you don't have at least some of The Awful German Language, but we found it entertaining on a Wagnerian scale. The differences between German and American training are stark (to German readers, though, be advised that Full Metal Jacket is not a documentary), but the similarities are enough to call up both positive and negative memories of our own US Army basic, back so long ago that there were two separate Germanies seated in the UN.
Die Rekruten is still running. Monday-Friday at 1700 Central European Time, they publish new episodes, plus, periodic "specials" on such subjects as Bundeswehr chow. The episodes take place in chronological order and focus on the high point of each day, from the recruits' train travel to the Naval Technical School at Parow, on through PT, swimming, and even introduction to Germany's embattled G36 rifle. Here's the YouTube channel.
Recruits can and do drop from the course. The producers of the film can't have known at the outset who would fail. Indeed, there might be more drops before the end.
Here's an interview (again in German) with Thomas Wiegold, whose writing is sometimes excerpted here, about what the BW is trying to do with the Die Rekruten webseries — basically, appeal to a younger, more connected generation. (And that is, we're sure, the intent. Selling the BW to the greater German public as something that a young German might do for reasons of personal growth or patriotism is a bonus).
Sorry to all of you who cannot follow German. (And advice to the young: learn all the languages you can. The best way is to go live there and talk to people, and from then on, the Internet will help you keep current).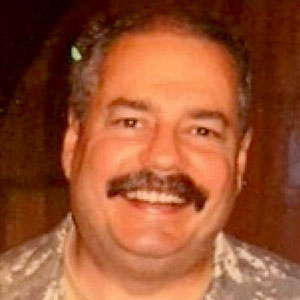 Kevin was a former Special Forces weapons man (MOS 18B, before the 18 series, 11B with Skill Qualification Indicator of S). His focus was on weapons: their history, effects and employment. He started WeaponsMan.com in 2011 and operated it until he passed away in 2017. His work is being preserved here at the request of his family.