Before we start commenting, we'll just direct you to the plain unvarnished facts. (Well, as reported by the media. There is that).
The [man] who flung himself in front of a city subway train Thursday shortly after fatally stabbing his ex-girlfriend with a machete, has lost both legs.

Arthur Lomando, 44, had both legs amputated at the knee after leaping in front of an A train at the 168th St. station at 4:30 p.m, police officials said Friday.

Lomando had slashed to death Suzanne Bardzell, 48, as she sat in her car in front of her Midland Park, N.J., home an hour earlier, Bergen County prosecutors said.

Bardzell, who had an active restraining order against her ex, was found dead inside her black SUV, with the engine still running.
Well, that's one more data point on the effective range of restraining orders. Judges like to think that they are such powerful men that the commands that spring forth from their lips (and their clerks' frenetic typing) have the force of the commands unleashed by God Himself in the earlier verses of the Book of Genesis.
While some reports say Lomando killed Bardzell with a knife , other stories say it was a machete. Which is another one of those distinctions more nearly of interest to judges than to the decedents who unwisely trusted "the authorities" to protect them, only to have a crumb like Lomando assemble a few brain cells into a germ of an idea that will ripen into living proof that the cops can't save you, only avenge you.
A restraining order was no deterrent to Arthur Lomando. Can't the police protect people from people like him? That machetes are as illegal in NYFC as guns didn't seem to deter him, either.
So could the cops have prevented this crime?. Sometimes, no. Sometimes, it seems, the police are people like him.
Lomando left the [NYPD] force after 10 years, after he was fired in 2004 over mental health concerns, WABC-TV reported.
via Ex-cop who jumped in front of train has both legs amputated – NY Daily News.
Dear readers, the only protection is self-protection. Everything else is a congenial, pleasant, aromatic lie.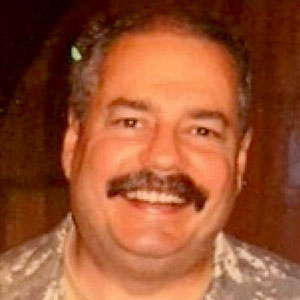 Kevin was a former Special Forces weapons man (MOS 18B, before the 18 series, 11B with Skill Qualification Indicator of S). His focus was on weapons: their history, effects and employment. He started WeaponsMan.com in 2011 and operated it until he passed away in 2017. His work is being preserved here at the request of his family.