You're going to know the answer before we say it: "It depends." Well, it does, really, but there's room for a discussion of the factors it depends on. This post got its start in a reply to a commenter, then it just grew.
Lessons from Recon History
There's a fundamental balancing equation here: team size versus team survival. Especially as the world gets more urbanized, it's harder to sneak and peek without getting spotted. Until you get spotted, it's advantageous to recon with the fewest men possible (the military will never tolerate just one… it's against the DNA. Although SF has run a singleton, for clandestine operations, in the past, and certain JSOC elements still select people with the possibility in mind. What they do once they select them is their business, not yours or mine). But once you get spotted it's advantageous to have as many men as possible (more eyes in more directions, more guns, all in all more firepower and staying power until you can get reinforced or extracted).
It also depends on terrain and mobility. We found a short ODA (usually about 8 men) a good recon element whether on foot or in mobility equipment in the desert environment. In a wooded/urbanized environment a recon was best done by a third to a quarter of a full ODA (3-4 men). In Vietnam, LRRPs (Big Green's Long Range Reconnaissance Patrols) ran with six guys and Marine recon with about double that. SOG, which ran deeper in the denied area and had its own dedicated reaction forces (Bright Light and Hatchet Forces) ran with from four to eight guys, of whom two to three were Americans, and the remainder indigenous troops.
Project Delta (only related to the later SFOD-D by name) ran with four to six Americans. While Beckwith was in command, he sometimes did not attempt to extract compromised teams and just took their pin off the map and used the lift that might have extracted them to make new insertions instead, which is one reason few men from his Vietnam command volunteered for his later SOF command.
We believe that the Selous Scouts were able to run two and three man recons in part because their enemy was poorly trained, and the terrain provided decent cover and concealment, making the better-trained and fitter Scouts much more able to evade contact once made than a SOG team up against the well-oiled counter-reconnaissance machine of Group 559 along the Ho Chi Minh trail. Which is good, because the Rhodesians did not have the communications and air support the American unit had ten years earlier. "Floppy" marksmanship in particular was not up to the NVA standard, and often only the leader of a "stick" would have the arcane knowledge of how to work the RPD light machine gun.
This also may be part of why Scout tactics didn't map directly to SWA or southern Angola. Terrain's a lot more open; SWAPO seems to have been better trained and more willing to stand and fight than ZANLA or ZIPRA. (The classic enemy break-contact tactic in Rhodesia was the "bombshell," each man escape-and-evading to a pre-briefed rally point). But we digress.
Let's Isolate the Sizing Factors, Then
As we see it there are certain factors. They include (in rough order of priority)
The Terrain, in its largest, op-order-paragraph sense, to include the weather, the plants, the enemy forces, presence of noncombatants, neutrals and third parties, the whole non-friendly panoply. You can use the METT-T mnemonic to see if you've covered these, just dropping the letters that don't apply.
The enemy and his state of alertness, training, and general "Vitamin Clue".
Your own troops: fitness, state of training, ability to appear something other than as they are.
Your communications and the imminence of support. What kinds of support? Only accurate fires, reaction forces, and extraction matter. Note that if your reaction force is road-bound, and the enemy has the capability of closing the roads, you actually might not have a reaction force at all.
These factors apply to your operations.
If the terrain favors concealed movement and ready contact-breaking, then the optimum team size is smaller. With each man you add, your detectability to human eyes and technical sensors increases exponentially. An eight man team is not eight times as detectable as one man, it is more detectable to the power of eight.
Adjusting Size in Ongoing Operations
In the past recon teams, whether SOG's, the Rhodesian SAS, or Guderian's motorcycle patrols, were sized initially by guess and by God, and then, by experience which quickly tips a commander (sometimes at the expense of his reconnaissance specialists) as to whether he has sized his teams rightly. This sizing should be kept in the recon community and not become an element of Army doctrine, as it needs to conform to changing circumstances and evolving conditions. The motorcycle recon that served the Germans so well in their run through Poland in 1939, the Low Countries in 1940 and the western USSR in 1941 would have been suicidal on the static front of Italy in 1944, or most anywhere the Red Army was present in force that year.
The fact is, armored reconnaissance, aerial reconnaissance, and the stealthiest ground sneak-and-peak reconnaissance, as different as they seem, are not different things. They are different methods of doing the same thing, simply adapted for the environment at hand.
When you can do it, the very best reconnaissance is always to put the eyes of a trusted man directly on the enemy and his operations. How you do that has to adapt to the terrain, the enemy and friendly forces, and the pace of operations.
So the size of you recon teams, like their composition?
It depends.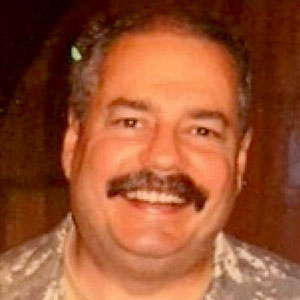 Kevin was a former Special Forces weapons man (MOS 18B, before the 18 series, 11B with Skill Qualification Indicator of S). His focus was on weapons: their history, effects and employment. He started WeaponsMan.com in 2011 and operated it until he passed away in 2017. His work is being preserved here at the request of his family.