Monthly Archives:
November 2014
Army Chief of Staff Raymond Odierno has been having his minions actively recruiting Ranger rats for the first coed Ranger class. The Army has learned from the Marines' experience with their officer and enlisted infantry schools, and he's not even going to attempt to have the Rangerettes meet the existing standards.
He's also emplaced a Corps of Commissars — female officer and NCO "observers and advisers" whose mission will be to ensure that the sisters make it through. Some 31 women were selected out of "more than three dozen" who applied. The Corps of Commissars selectees were given a one-week micro-Ranger-school, according to Military.com (hat tip, The Captain's Journal):
…so they can work alongside male instructors and help observe the female students selected for the first-ever co-ed class, known as the Ranger Course Assessment, tentatively scheduled for this spring.
The Military.com article has a few more prize quotes. We couldn't make this crap up:
"Their performance and professionalism over the course of the week was extraordinary," Maj. Gen. Scott Miller, commanding general of the Maneuver Center of Excellence, said of the women, according to a release posted on Fort Benning's Facebook page. "This group did very well for what was a very physically challenging week for any soldier."
Hey, that's the toughest week in the Army, troop. A MG (who, dear God, should not ever be approved by the Senate for three or four stars) says so, and when was a general ever wrong?
Service officials hinted that the number of women actually interested in applying for combat assignments will be relatively small.
The reason they're "hinting" is because, in the Army now, you can't say anything about bull dykes, even if they're hitting on subordinates in their own unit, and you're the commander. Strike that: were the commander, until you asked them to stop swapping spit in uniform at a unit function.
NATO countries that have opened infantry jobs and similar positions to women report that only about 1 percent of potential female recruits apply for the jobs…
Er, what's the percentage of….? NTTAWWT. Unless they're in your unit, disrupting unit discipline (and creeping out otherwise-oriented subordinates), and you know now that you can't say anything lest you and a platter be making like John the Baptist most ricky-tick.
What's more, if the U.S. military fully integrates women into all jobs, the services' various recruiting offices will vie to recruit that small subset of the population, she said.

"Unfortunately, all of us will be competing for those same women," Sheimo said.
Well, m'dear, you'll just have to get creative.
Army Secretary John McHugh and Army Chief of Staff Gen. Raymond Odierno, among others, are expected to make a decision sometime after Jan. 1 on whether to approve the plan to allow female soldiers to enroll in Ranger School.
Well, the decision those two payroll patriots are going to make is a real stone cold mystery. Really.
"Holmes, what do you make of this?"

"I don't know, my dear Watson; for the first time in my career of detection it beats me with a stick."
On second thought, we have less doubt than that, after all. Indeed, we'll give you 10-1 that those two crapweasels make a go decision, except that none of you will take us up on it because we all already know they've already made the go decision.
Or to be more precise, they've already received the go decision and are letting a suitably decent interval elapse, as if they were thinking, before passing it on.
On Wednesday, Odierno said the service plans to finish by spring or summer assessments to determine the feasibility of opening engineering, artillery, armor and infantry jobs to women.

"It's going very well," he said. "We still have some final assessments to do."
See what he did there? He very nearly spilled that the fix was in ("It's going very well!"), and then he reeled himself in. It takes talent, and the kind of lips-on experience in sucking up that you can only learn in the best schools, to catch a bobble like that. See, that's why this weasel is Chief of Staff, and you're not, you slacker.
"For me, it's about talent management. We need to take the best, no matter who you are, if you're qualified. We're not going to lower the standards. If you can meet the standard, we should give them the capability to service."
Is it just us, or does that last sentence offend against the good order and discipline of the English language? And does anybody think that what has been described here is a process for finding "the best"? No, it's a process created because certain women officers are whining about unfairness in their careers. 
Focus on your career long enough, and you turn into Ray Odierno. He was probably a great guy as a company grade officer.
[U]nits have until Dec. 1 to provide names of the volunteers to the Army's Infantry School. Women selected for the highly competitive slots will be identified in January, Sheimo said.

The Ranger Course Assessment was open to all women in the grades E-4 through O-4 who had the support of their chain of command and whose end term of service, or ETS, was no earlier than Oct. 1, 2016, according to All-Army Activities, or Alaract, notices about the proposal.
Odierno is hardly alone in this, but he is a Chief of Staff who inherited an outstanding Army and will leave behind a weaker, less capable one.
Let's Go to the Primary Documents!
Here's the cable to All Army Activities (ALARACT) seeking females for the Corps of Commissars.
ALARACT 221_2014 – FEMALE OBSERVERS_ADVISORS FOR THE UNITED.pdf
It's a lot of Army bureaucratese, in hard-to-read all caps, but here are some of the most interesting details:
it's optional for the female volunteers to pass the Ranger PT test.
Optional to pass the Combat Water Survival Test (which tests your ability to swim about ten feet in uniform without dropping your rubber-duck imitation rifle).
Optional to pass land nav (a skill anyone can learn to the relatively low Ranger standard).
Optional to complete the 12-mile foot march (again, something anyone can learn to do, men, women and children. The women will be required to carry a 35-pound pack).
They can't fail. Literally can't fail, although they can quit: "Candidates will not be dropped from the assessment except for injury or by self removal."
It's not even a week long. It's 8 days, but Day 1 and Day 8 are travel days with no requirements.
Yeah, Ray Odierno is trying real hard to, what was it he said? "Take the best." Nothing says you're taking the best like a standard that tells everybody that nobody can fail.
Here's the cable to All Army Activities (ALARACT) seeking females for the first Rangerette course.
ALARACT 222_2014 – FEMALE STUDENTS FOR THE UNITED STATES ARMY.pdf
Same complaints about cable formatting apply, but by now you can deal with it, right, Ranger? Hooah. So onward we go to the shorter list of squawks with this document.
All the active-duty volunteers will initially be sent to a prep school that the National Guard maintains for pre-Ranger training. (The Guard has, in the past, been embarrassed by some first-day failures and quitters, hence the US Army National Guard, Ranger Training And Assessment Course, which is not available to male active-duty Ranger candidates.
Commanders will have to certify that the Rangerette candidates are proficient in all those things that the Rangerette Corps of Commissars was exempted from.
For the first time in the sixty-plus-year history of the school, a pregnancy test will be part of inprocessing.
The bigger issue with the special class — they're calling it an "Assessment," but that name exists to support the fiction that the conclusions have not been already assumed a priori — is that nobody who's seen the way the Army handles personnel has any faith that it will be conducted in anything like a fair, objective manner. We could write the Benning press release on this one already and they haven't even picked a date for the course yet.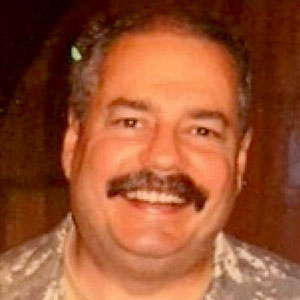 Kevin was a former Special Forces weapons man (MOS 18B, before the 18 series, 11B with Skill Qualification Indicator of S). His focus was on weapons: their history, effects and employment. He started WeaponsMan.com in 2011 and operated it until he passed away in 2017. His work is being preserved here at the request of his family.