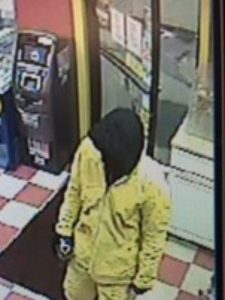 The horrific murder took place in full view of surveillance cameras — so the murderer, who remains at large, disguised himself. A week since the murder, and the trail has gone cold. The cops have the disguise, rain gear; the escape vehicle, a bicycle; and very little clue as to the perpetrator's motive or identity. They've offered a reward of $10,000; rewards are often a sign of cops having hit an evidentiary wall, and hoping some associate will betray the miscreant.
Deputies about 7 p.m. responded to the Rocky Ledge Shell Station, about 3 miles east of central Burney on Highway 299 in the Johnson Park area, for a report of a fire at the gas station. There, medics found [54-year-old David] Wicks, who works at the store, suffering from severe burns.

Emergency workers took him via helicopter to a local hospital, where he died, Bertain said.
The how mystery was solved when they reviewed the video tape.
Sheriff's detectives reviewed video surveillance from the store, which shows an unidentified person walking in, spraying Wicks with a liquid and lighting Wicks on fire as he walks out from behind the store counter, Bertain said.

The suspect was wearing what appeared to be yellow rain gear over a black hoodie and gloves, according to a surveillance image provided by detectives.

Deputies have no other description beyond what's shown in surveillance footage, though they did find a bicycle nearby.
via $10,000 Reward offered in burning death of Burney man.
And once again we see that murder does not follow from guns. It comes from the dark places in men's hearts and men's impulses, and can emerge in myriad ways.
There are several other stories about this heinous crime on the site, but none of them provides the welcome news that this monster has been identified and neutralized. Here's hoping for a break in the case. They have found no one seems to have had any reason to wish poor Wicks ill, let alone to have slain him in such a barbaric fashion.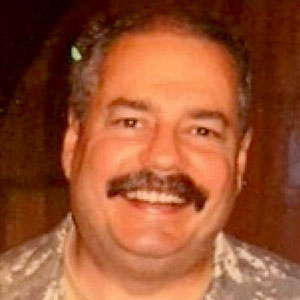 Kevin was a former Special Forces weapons man (MOS 18B, before the 18 series, 11B with Skill Qualification Indicator of S). His focus was on weapons: their history, effects and employment. He started WeaponsMan.com in 2011 and operated it until he passed away in 2017. His work is being preserved here at the request of his family.