It began as a missing persons case… and Francia Ruth Ibarra here, copping a selfie in happier days, wasn't found the way a father wants his lost daughter to turn up. The Sun tabloid (UK):
Accused Emmanuel Delani Valdez Bocanegra, 26, was quizzed when friends and family of his victim reported her missing after she hooked up with him via the dating app.

The pair had met through the dating app Tinder and had then met several times over the past few months before Francia disappeared.

Her university friends backtracked her social media postings and found she'd been dating Boncanegra, a former student.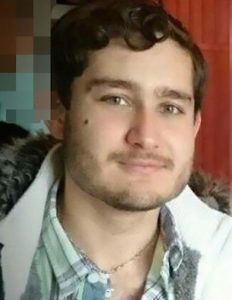 It was only after Bocanegra (left) did a runner to Mexico City from his home in Leon, Mexico, that the Federales pulled a search warrant on his house. There, they found Francia. Sort of.
Gruesome remains of human bones were found in bin bags on his apartment balcony beside canisters of caustic soda and hydrochloric acid.

Six kilos of human flesh retrieved from the bones have been DNA matched with the victim, Francia Ruth Ibarra, also 26.

Her clothes were found hidden in a bag inside the apartment in Leon, central Mexico.
Why did he do it? The cops say she went on the date with him, and then refused to put out. So he whacked her and used Breaking Bad for a how-to manual, only discovering too late to save himself that the show was written by, well, screenwriters, not actual chemists.
Anyway, the Mexican cops want us Norteamericaños to know that they don't send us, as some Americans believe, all their criminals. The cops there would have an easier job of it, if they did.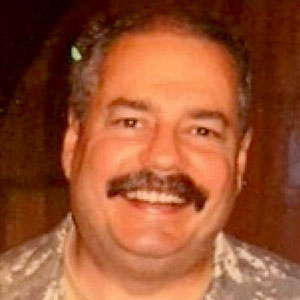 Kevin was a former Special Forces weapons man (MOS 18B, before the 18 series, 11B with Skill Qualification Indicator of S). His focus was on weapons: their history, effects and employment. He started WeaponsMan.com in 2011 and operated it until he passed away in 2017. His work is being preserved here at the request of his family.