The Jeep killed him. Of course, it might not have done that if he hadn't been walking in the left lane of a divided low-speed highway (i.e. one with periodic red lights and curb cuts to businesses in the right lane).
Why did he do that? It's not like anyone can ask him, 'cause he's dead.
Dale Churchill walked into the left lane of U.S. 1 on Monday as motorist Wilson Kowaleski, 30, was heading north in a 2005 Jeep Wrangler at 8:23 p.m., according to Sgt. Kim Montes, FHP spokeswoman.

When Kowaleski reached the end of the Tomoka River Bridge just south of Coquina Avenue, Churchill was struck by Kowaleski's Jeep, the FHP said.
via Pedestrian killed in Ormond Beach ID'd as New Hampshire man.
It probably seemed like a good idea at the time.
On a road like that, in a place like Ormond Beach, Florida (near Daytona toward the north of the state's east coast), drivers aren't expecting pedestrians in the travel lanes.
Even if, somehow, poor Churchill had the right of way, one should always consider the risks of being hit by a car in the light of the consequences. Even if the driver was nine kinds of guilty of nine kinds of violations, he walks away with a shaking up, and the pedestrian is removed with a sheet over his non-operational head. So you need to walk defensively on high-speed avenues of approach.
Don't put yourself in Churchill's position, unless you're wearing a car yourself. Who is ready to die like an armadillo at age 55? (You kids who think your life will be over by then, expect to change your mind).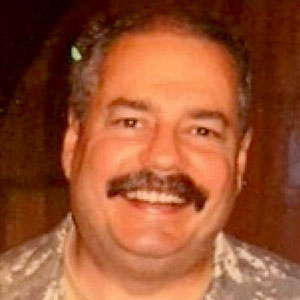 Kevin was a former Special Forces weapons man (MOS 18B, before the 18 series, 11B with Skill Qualification Indicator of S). His focus was on weapons: their history, effects and employment. He started WeaponsMan.com in 2011 and operated it until he passed away in 2017. His work is being preserved here at the request of his family.