New Hampshire's self-defense law is about to go to Constitutional Carry. The present law is shall-issue in black-letter law, but has been converted to may-issue in some towns by a combination of tortured case law from anti-gun judges, and anti-gun policies of specific police chiefs (most of whom are elements of the toxic Red Tide, aka Massachusetts diaspora), is about to go to Constitutional Carry. It may go entirely along party lines, as New Hampshire Democrats have reinvented themselves in the last decade as a party for whom New York / Massachusetts level of anti-gun extremism is a litmus test for office seekers.
This article on progress was written by Dave Solomon of the Union Leader; the Union Leader's editorial positions are traditionally conservative, but Solomon is a highly partisan Democrat, and the bulk of his report consists of Democrat gun-control enthusiasts' complaints about the new law.
State Sen. Bette Lasky, D-Nashua, said the change will make New Hampshire residents less safe by removing the authority of police chiefs to pick and choose which residents will be allowed to carry a concealed handgun. Current law allows police chiefs to determine if someone is "suitable" for a concealed carry permit.

"SB 12 will revoke a process that has worked well in our state for more than a century," said Lasky.
Lasky is lying about that. We don't know Solomon's background, but he may be so embedded in Democrat politics he doesn't know the may-issue facet of the law was created by some of her fellow Democrats, legislating from the bench in recent years.
This has enabled some police officials, such as former Portsmouth Chief Lou Ferland and Captain Mike Schwartz, to add requirements beyond those in the legislation, issue arbitrary denials, and in one case, actually charge a local lawyer with wiretapping for recording Schwartz lying to him. (Ferland and Schwartz and several other city police officials retired after being called out for "self-serving and dubious, often contradictory, testimony…. an unusual measure of selective memory" in a judge's opinion in a case where Portsmouth cops manipulated a mentally declining nonagenarian into naming them beneficiaries in her will).
The Senate did ultimately pass the bill, and the parallel bill is advancing in the state House of Representatives. It has passed twice before, but was vetoed by former governor Maggie Hassan, already famous in her new job as Senator for grilling Homeland Security Secretary Keene on a fake-news fabrication that the New York Times had already retracted. New governor Chris Sununu has vowed to sign the bill.
This would finally close the door on a law that is a remnant of the state's racist past:
The-Racist-Roots-of-New-Hampshire-s-Concealed-Carry-License-Law.pdf
Full or limited Constitutional Carry is the law at present in 16 states, including New Hampshire where permitless carry of a concealed and unloaded, or open and loaded, firearm is already permitted. The principal change from this law would be to remove the permit requirement for carrying loaded and concealed, but it would also eliminate a path used by some anti-gun local officials in some cities (notably Manchester and Portsmouth) to strip political opponents of their 2nd Amendment rights.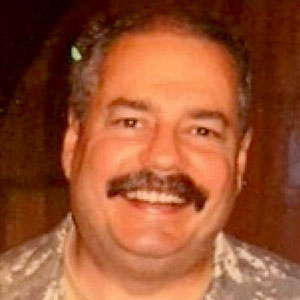 Kevin was a former Special Forces weapons man (MOS 18B, before the 18 series, 11B with Skill Qualification Indicator of S). His focus was on weapons: their history, effects and employment. He started WeaponsMan.com in 2011 and operated it until he passed away in 2017. His work is being preserved here at the request of his family.