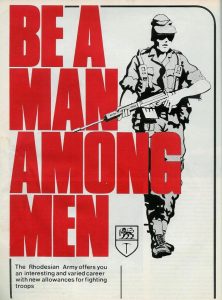 That's an old myth: the Army makes men out of boys, or the Navy, or the Marines. It's an enduring myth, that's even cemented in recruiting posters.
What the services do is help a youth find his inner man, his adult that has been suppressed by our society's smothering, mothering tendency that produces such miserable neoteny in our youth. (Note that we're saying, "man," but there's a lot of young women who are a no-go at the growing-up station, too).
What it does, more, is give one a chance to be a man among men — an adult among adults, to accommodate our many excellent service women, or xjies among xjies for those of you who can't fit into one bin or the other because your genderfluid is a quart low.
Just as David the Good can teach you how to make seeds and cuttings grow, but you can't do it without the seeds or cuttings in the first place, the Army can't develop your character if your character is hollow to start with. We've all known a few guys in the service who were just not right, and it's usually the case that their problems pre-dated their service, and will continue long after they get the last check on their outprocessing sheet.
Case in point, failed soldier and successful traitor, Bradley Manning. A guy named Jay Huwieler was also some kind of MI weenie who went to Basic with Manning (Huwieler, a product of millennial political correctness, refers to the skunk by female names and pronouns. If he wants to write about Your Humble Blogger, tell him we identify as Aton the Sun Disk).
Here's what Huwieler has to say about his experience:
Manning and I enlisted in the U.S. Army during the Surge in the fall of 2007 and attended the same U.S. Army Basic Combat Training (BCT) at Fort Leonard Wood, Missouri. As new recruits, we were assigned to Charlie Company, 82d Chemical Battalion, 3d Chemical Brigade. Training began 12 OCT and for me, it ended 14 DEC. For Manning, however, graduation from Charlie Company never came. Her problems began the moment she arrived on station.
Manning actually was a no-go at basic training, an evolution that is almost impossible to fail. He managed it. The basic problem was that he was a quitter, unwilling even to try:
For the trainees of Charlie 82d, the sound of Manning's voice may forever elicit the two words so commonly overheard from her during her six weeks: "I can't." In our comparison of memories over the years, fellow recruits in C Co. have confirmed for me: when the going got tough, [Manning] said, "I can't." ….Selfish acts which caused others to suffer were dealt with swiftly within the platoons.
Huwieler has much more detail on Manning, including incidents of lying and malingering (faking illness, in this case, choking). The drill sergeants were not impressed. (Pro tip for future malingerers: if you can say, "I'm choking," then you're not choking. You can't talk without air).
Do Read The Whole Thing™, but here's one of Huweiler's main points:
What is not accurate is the false and felonious image of the U.S. military on which the defense of her conduct has been, at its root, predicated: that somehow everyone in her formative years in the military was practically part of a tribe of 6'2", overly-aggressive Alpha males pumping testosterone out their pores who ganged up on the smallest in the group and tore her apart out of hyper-machismo intolerance; that War is so brutish and nasty, that Warriors too must be. That is simply not accurate. Chelsea Manning wasn't being picked on at the Shark Attack when the Drill Sergeants said she had to lift her own bag like everyone else, and she said she couldn't. She wasn't being picked on when those Soldiers tried to help motivate her to lift the Jerry Can over her head and even picked up their own and did the exercise again, with her, out of solidarity. And when she faked a choking fit in the middle of the Dining Facility, it wasn't because someone else was tormenting her – she was tormenting herself.
In other words, the service admitted a youth with severe mental problems, gave that person a security clearance, and reaped a somewhat predictable (but unspeakable in today's PC enviroment) whirlwind.
Plenty of people who are small and physically weak join the Army. "Small" is less a handicap than you might think (many military tasks demand endurance and agility, and the short and wiry excel). For young people, "weak" is usually a lack of training, not potential; the service can fix that. The freshly-minted private or seaman who has to discard his or her pre-service wardrobe that no longer fits is a story told in practically every military family. But the Army, or any other service, can't build your character except on a foundation of character.
We can fix your ignorance, we can grow and shape your body, we can bring out the team player that rested heretofore unsuspected inside you. But restoring your soul is not in the portfolio that is Rendered Unto Caesar.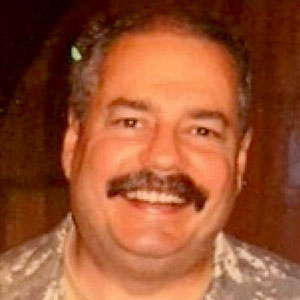 Kevin was a former Special Forces weapons man (MOS 18B, before the 18 series, 11B with Skill Qualification Indicator of S). His focus was on weapons: their history, effects and employment. He started WeaponsMan.com in 2011 and operated it until he passed away in 2017. His work is being preserved here at the request of his family.