Although, to be sure, the hammer was only used to make the kid unrecognizable after his tormentors — his mother and stepfather — killed him with other means. "Ah," you think, "this is where the gun comes in, right?" Apparently not. They used, a medical examiner has testified, "a combination of too many over-the-counter medications, pneumonia and severe burns."
Charming people, these.
Prosecutors say 34-year-old Nathanael Sloop and his wife malnourished and abused the boy for days until he died in May 2010. Sloop is accused of using a hammer to disfigure Ethan Stacy's face and burying his body in the northern Utah mountains.
You might ask, where was the kid's actual father? He had put the kid on a plane to these folks less than two weeks before, as a consequence of a custody ruling.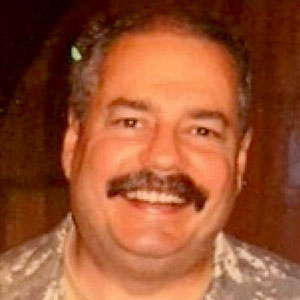 Kevin was a former Special Forces weapons man (MOS 18B, before the 18 series, 11B with Skill Qualification Indicator of S). His focus was on weapons: their history, effects and employment. He started WeaponsMan.com in 2011 and operated it until he passed away in 2017. His work is being preserved here at the request of his family.