George Zimmerman certainly would decline the support. Police arrested a strange New Hampshire character last week, Brian Croall, a man "well known to authorities" from several prior arrests. He was initially busted for spray-painting racist messages about Trayvon Martin and other graffiti that called Zimmerman a "hero." But he wasn't just anybody: he was already a convicted felon, and the nearly 40 guns he had in his house raised his bail to $50k and are likely to keep him behind bars for a long time. (He could, but won't, get a 10-year Federal count for each one. But the local US Attorney has little interest in pursuing felons in possession).
NEWMARKET [NH – ed.] — Police arrested a local man Tuesday, after they seized 39 weapons from his home, according to Police Lt. Kyle True.

True said police found the weapons at a 20 Durrell Drive home, including pistols, revolvers, shotguns and rifles.

Related Stories

$50K bail for felon facing firearms charges

They also recovered more than "1,000 rounds of ammunition" from the home of Brian Croall, 44, in what True said is the biggest seizure of weapons by Newmarket Police that he can remember.

"He is not allowed by law to possess or have under his control, now that he is a convicted felon, any weapons," True said Tuesday night. "I would say anyone who … has been ordered by a court not to have weapons and he defies that order, we do believe he is a danger."
via Newmarket felon allegedly had 39 weapons in home | SeacoastOnline.com. And an updated story with a few more details.
To the uninitiated, "1,000 rounds of ammunition" sounds like a lot; to most of us, it's an afternoon, and for somebody with 39 guns, it's less than 30 rounds each.
And far from being some innocent, set-upon activist, this is a guy who's already fired a gun recklessly in a populated area. Apart from his antisocial graffiti habit, he's also accused of threatening three of his neighbors, and faces some drug charges as well. (Wonder if the drug use is causative to some of the antisocial and threatening behavior). His attorney is arguing that the guns were the property of the felon's now-deceased father, but we don't see how that gets Croall off the hook. (If a felon inherits firearms, he can't take possession, but must dispose of them lawfully).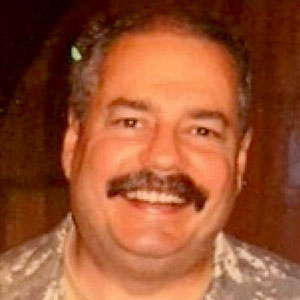 Kevin was a former Special Forces weapons man (MOS 18B, before the 18 series, 11B with Skill Qualification Indicator of S). His focus was on weapons: their history, effects and employment. He started WeaponsMan.com in 2011 and operated it until he passed away in 2017. His work is being preserved here at the request of his family.