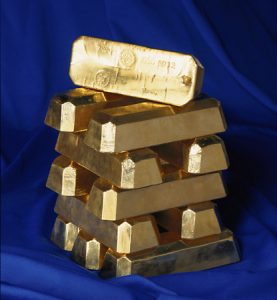 We're fond of saying that you don't need a gun… just about anything can kill somebody. Gold? Sure. If it's molten gold, taken orally. Smithsonian Magazine:
Centuries ago, having molten gold poured down your throat was actually the preferred means of death by molten metal.

Marcus Lincinius Crassus, an astoundingly wealthy Roman general, is rumored to have died this way, as is Roman Emperor Valerian the Elder (though others contest that he was flayed alive). Spanish inquisitors used this technique and so did tribes in South America—as one corrupt, gold-loving Spanish governor found out in 1599.

Horrific as this sounds, it begs the question: just what killed the victim? Was it the hot gold itself, the steam, perhaps suffocation?
You should Read The Whole Thing™, because they have a report of a group of scientists who actually got interested in this problem and tested it experimentally in an animal-cadaver model.
What sort of scientist would be messed up enough to do that? Well, not real scientists. Social scientists. After all, social science is to science as social promotion is to promotion.
And specifically, psychologists. That loony catch-all bin for all those who dream of diagnosing their own pathologies someday.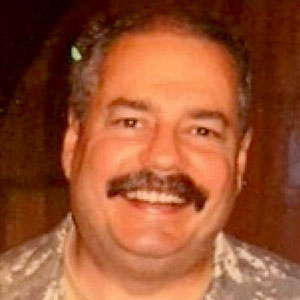 Kevin was a former Special Forces weapons man (MOS 18B, before the 18 series, 11B with Skill Qualification Indicator of S). His focus was on weapons: their history, effects and employment. He started WeaponsMan.com in 2011 and operated it until he passed away in 2017. His work is being preserved here at the request of his family.