One of the key resources for anyone interested in the long process of development of the small-caliber, high-velocity concept, leading up to the American adoption of the 5.56mm M16 and M16A1 rifles in 1963, and ultimately to every major army's basic issue rifle today, has been Daniel E. Watters's "5.56 Timeline," developed over a lifetime of research and published until recently on Dean Speir's site, The Gun Zone.
Five years ago, mentioning a resurce Daniel had turned us on to, we wrote, "For an overview of M16 development with lots of good links, you can't really beat his page at The Gun Zone," (adding a link that is now pining for the fjords).  A year later, we mentioned it again.
By 2015, we were calling Daniel's 5.56 Timeline "indispensable" and it truly was, so it was pretty shocking when The Gun Zone closed down, and it went off the net… for a while.
Daniel explains it as follows:
This article was originally published at The Gun Zone — The Gunperson's Authoritative Internet Information Resource. My friend and mentor Dean Speir has graciously hosted my articles at TGZ for nearly 16 years. These articles would likely have never appeared online without his constant encouragement and assistance.

With TGZ's closure in early 2017, Dean encouraged me to find a new home for my scholarship so it wouldn't be lost in the dustbin of the Internet. Loose Rounds has welcomed me with open arms. In the future, I intend to expand my legacy TGZ articles and add new contributions here at Loose Rounds.
While we regret the demise of TGZ, we're thankful that this priceless Timeline was saved.
It's now a permanent Page at Loose Rounds.
One thing that would make this Timeline really come alive is adapting it to an actual graphical timeline. Just thinking out loud, the 5.56 Timeline would make a great application for Scott 's internet startup, WhenHub.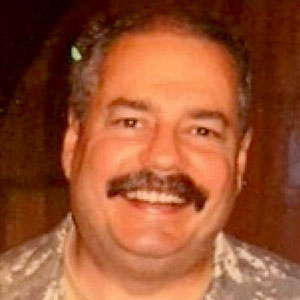 Kevin was a former Special Forces weapons man (MOS 18B, before the 18 series, 11B with Skill Qualification Indicator of S). His focus was on weapons: their history, effects and employment. He started WeaponsMan.com in 2011 and operated it until he passed away in 2017. His work is being preserved here at the request of his family.