If you follow Formula 1, you know about this already. If you don't, you may not know that Lewis Hamilton is one of the world's elite road-racing drivers, a blindingly fast past World Champion who drives for Mercedes and is competitive this year.
Hamilton offended against F1's unwritten code of European gentility by being photographed in the USA firing an AR-15 and, worse, enjoying it. Quel horreur!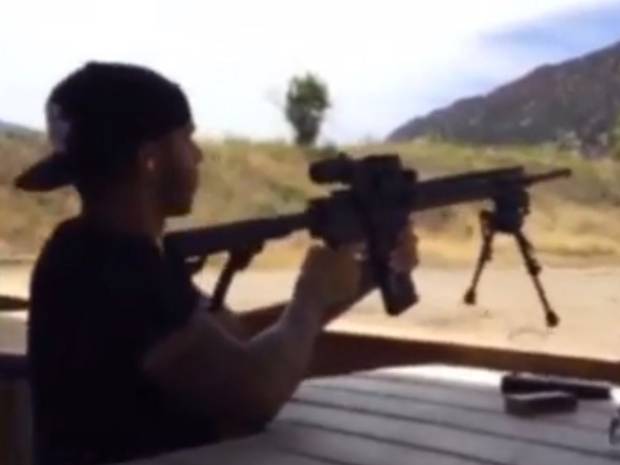 Lewis Hamilton has been ordered to take down a video of him firing a machine gun at a shooting range in Colorado posted on the same day as the attempted gun attack on a French train.
Yeah, because someone might confuse an English guy having some fun in America with an Arab guy trying to commit a massacre in Europe. Exactly the same thing, right?
The Mercedes team boss Niki Lauda ordered Mr Hamilton to remove the video after it received a lot of criticism from fans for being insensitive.
The video received a lot of positive attention, too, but the criticism was from the right sort of people, you see. It's "insensitive" to have Wrongfun, at least from the standpoint of a certain class of people (whose Rightfun, or perhaps we should say Leftfun, seems to be doesn't-sound-fun-to-us acting as the Internet Society for the Promotion of Virtue and Prevention of Fun).
There's really only one fitting response to an accusation of being "insensitive" and that involves making a crude anglo-saxon verb, intransitive, into a verb, reflexive. As in, "Go …." but unfortunately, that's not how Hamilton's corporate Fuhrerschaft reacted.
Hamilton said that he didn't post the video personally to his Instagram account because a friend posts on his social media for him during race weekends.

Mercedes team chief, Toto Wolff, said, "My opinion is split on a personal level. Lewis is a rock star and he is living his life. Then on the other side you need be aware what is happening out there in the world" the Guardian reported.
Mercedes has a long history of being in tune with the thought leaders of Europe. Lauda is not the first Austrian associated with the marque by any means: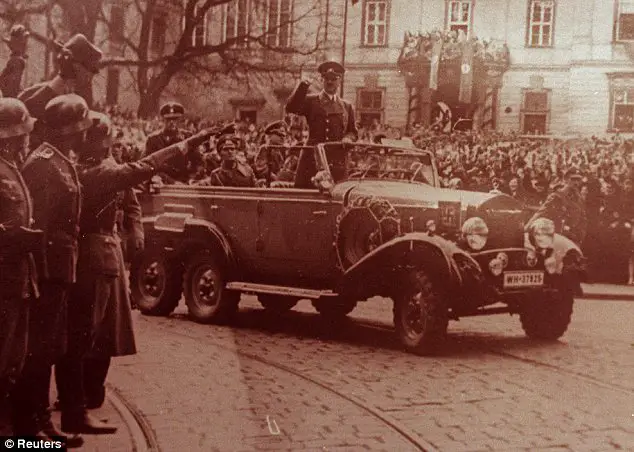 But today, the man whose Formula 1 prominence was bankrolled by a family banking fortune raised during those days, working for a company that employed 40,000 slave laborers during that period, is cracking down on the verdamnt Englander whose error was, it seems, to violate the Waffenkontrollgesetz.
Can't be having that, can we?
The video received almost 34,000 likes on Instagram before it was deleted. Many of the comments, however, criticised Mr Hamilton for setting a bad example by using guns and for showing insensitivity towards the injured victims of the French train attack.
Note that the number of "likes" is quantified but the number of criticisms is a nebulous "many."
One such commenter wrote: "Disappointing & unnecessary Lewis, Disappointed that you promote such stupidity".
Yeah, it's just heartbreaking that the guy can do something that, "one such commenter" dislikes.  Because the Internet means never having to live your own crabbed little life, but having the opportunity to project your preferences on celebrities who never have heard of you and never will.
It's kind of a shame that a freeborn Englishman has to travel thousands of miles to blow off a few rounds on a rifle range, but that's the state of the world, 2015. It's doubly shameful that he should be shamed for it by a couple of guys and a corporation who have entire mass graves' worth of skeletons in their own closet.
We're seeing the fundamental Law of German Industrialism in action: o=nce you've converted the pulled teeth and shorn hair into Reichsmarks, then Deutschmarks or Schillings and then, finally, Euros, the humans whose lifeless leichen you looted them from rebuke you no more.
All we can say to Hamilton is: if Lauda calls you into his office, and there's a dentist's chair, don't go. He's not a dentist, despite his family's history with gold teeth.
via Lewis Hamilton ordered to remove Instagram video of him firing machine gun after French attack – People – News – The Independent.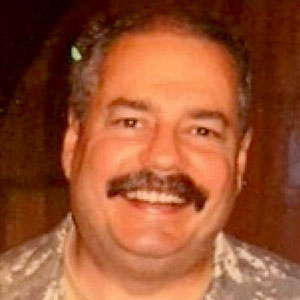 Kevin was a former Special Forces weapons man (MOS 18B, before the 18 series, 11B with Skill Qualification Indicator of S). His focus was on weapons: their history, effects and employment. He started WeaponsMan.com in 2011 and operated it until he passed away in 2017. His work is being preserved here at the request of his family.