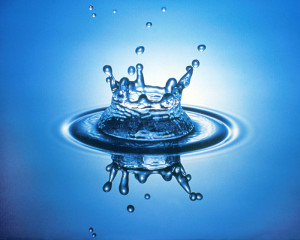 We're finally getting some rain around here after a dry summer. We blame Global Warming. For both the rain and the dry, naturally, because Global Warming is behind everything, especially politicians who become billionaires selling carbon credits (sorry, got our religions crossed there for a minute).
In any event, this Sunday finds us nursing some sticker shock, or just general number shock. Like anyone who's in the stock market, we got shelled rather badly at the end of last week (although we were just talking to a fellow who lost three-quarters of a million Friday, so we're not as bad off as all that. Nothing like another man's anguish to give one perspective). Most of what we "lost," of course, was unrealized gains, so it is a paper loss against a paper gain — we're still better off than we were before. So far.
There are many approaches to investing. We invest for long term growth and income; we don't try to time the market. That way lies the abyss. We'd rather leave money on the table than see the table yanked out from under our elbows because we got greedy. For excitement, we make small investments in start-ups and give them advice, if they'll take it. These investments usually go poof, as most start-ups do, and yet they were all good ideas with able people behind them. We suppose you could call it an entertainment expense, although in the poof moment it is not entertaining to contemplate what the meaning of the poof is in dollars. (We nearly wrote "dollars and cents," but does anyone figure cents any more?). It's nice when a start-up takes off and you get a wild multiplier for your early money. But for real money, we try to pick something that is going up, and/or something that pays a nice dividend.
The other aspect of sticker shock came when we needed to replace some windows in the Manor. Turns out the maker of the current (installed 1992) windows, Rivco, has gone to that great warehouse in the sky, and while the windows still are all in good condition — something the window guys all say is uncanny with this brand — we have a lot of shade and what tends to be a wet location, and many of the sills are undergoing wood rot. We already dealt with this on the trim (by writing a large check for a contractor to rip off the old stuff and install ha-rot-this-mother-nature Azek), and thought we could just replace the sills, but the contractors said no, gotta do the windows.
So we did the get-quotes thing and got several bids: the $399 any-window guys who are on the radio nonstop, a local installer of Marvin windows, and Renewal by Anderson. The $399 guy was more like a $1499 each window "deal," when all the extras were toted up, the Marvin guy ran away screaming after one look at Hog Manor (well, maybe not screaming, but our interview was short indeed), and the Anderson guy was half-again the staggering cost of the cheap windows. All of them had some technical limit to what they could do with the windows, too. We loved the Anderson windows — they were definitely better. We collapsed into a catatonic state, at least with respect to windows. Then last week the Blogfather called, and a guy at his golf club had some windows done and was pleased with the entire project. After listening to Dave rave, we called these guys and their quote came in at less than half of the $399 guys and therefore, well under a third of what the Anderson windows would be.  The window? It's not exactly the same as the $399 guy's vinyl window, but it's pretty close; maybe better. As near as we can tell, the price difference is all those jeezly radio ads.
The other shocking thing is just how many windows we had, and that no two vendors counted them the same way. From 30 to 40 windows!
We use a ton of oil here in the winter, and the new windows will help ease the sticker shock with that, but they certainly won't pay for themselves. So we sign with the guy Dave and the Blogfather found at 0930 Monday. And well, we justify the cost of the windows because, all in, it's less than the bath that we took Friday.
Apologies for no Matinee or TW3 yesterday. Family weekend; we may catch up or we may not.
We's just been sitting here for a bit, queueing up some good blog posts for this week, listening to music that charted in 1964 for a project we're working on in fits and starts. Yeah, we're going to listen to all 714 songs that made the Billboard pop charts that year (not counting Christmas songs, and yeah, it's going to take about a week).  A brilliant fellow named Joel Whitburn has compiled all these charts and they're a great boon to students of any era's music — and doesn't the music shape the era?
At the bottom end of the chart it seems to include dreadful stuff the Mob paid (or threatened) somebody to put on the charts, at the top end it's all early Beatles, and in between it's a mulligatawny of British Invasion, old-time crooners, crossovers from the R&B and country charts, and novelty songs. Musically speaking, the year was an inflection point.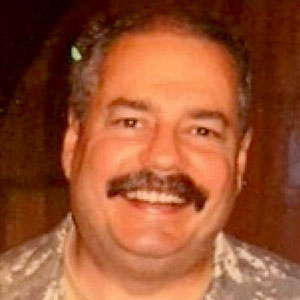 Kevin was a former Special Forces weapons man (MOS 18B, before the 18 series, 11B with Skill Qualification Indicator of S). His focus was on weapons: their history, effects and employment. He started WeaponsMan.com in 2011 and operated it until he passed away in 2017. His work is being preserved here at the request of his family.