Everyone dies of something, but this old lady killed herself with nothing but fear. Too afraid to drive in snow, she sat through a multi-day blizzard, and sometime during the ordeal passed away.
What a sad end to a long life.
Lieutenant Justin Derevyanik of the Hackensack Fire Department says an engine company was called to respond at 8:23 a.m. to assist police and paramedics at the Burger King parking lot on Hackensack Avenue.

The body of a 78-year-old woman from Medford, N.Y. was found inside the Cadillac, which police say had been there since Saturday night.

According to police, the woman told employees of the Burger King that she would be parked there because she was afraid of driving in the snow.

Once the storm hit, though, the woman became trapped, and plow drivers further snowed the vehicle in without realizing it was occupied.

It is unclear when and how she died, but no foul play is suspected. The woman had not been reported missing.
via Body found in partially snow-covered car in Hackensack Burger King parking lot | abc7ny.com.
Lord love a duck. If there's a purpose served by being afraid of one's own shadow, we surely do not know what it is.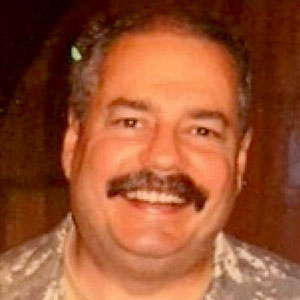 Kevin was a former Special Forces weapons man (MOS 18B, before the 18 series, 11B with Skill Qualification Indicator of S). His focus was on weapons: their history, effects and employment. He started WeaponsMan.com in 2011 and operated it until he passed away in 2017. His work is being preserved here at the request of his family.