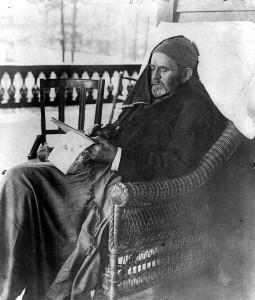 He knows the capsule biography of Ulysses S Grant. Academy cadet, Brilliant equestrian, struggling alcoholic, Civil War general, President beset by a corrupt cabinet.
At the very end of his life, but it was clear he was going to die, he wrote, and then when too weak to write, dictated, one of the better sets of memoirs to come out of the War Between the States. That's what he's doing in this picture of Grant as a frail old man.
Everybody seems to know he was a lush, and that's why his first Army career tanked (no pun intended), but nobody seems to remember he was a kindly, gentle and sensitive man, loath to say a bad word about anyone. That his acceptance of Lee's surrender was respectful of the pride of his Confederate peer and that of Lee's officers and men was not just due to the timbre of the times, but was Grant's personality coming out.
We were fascinated to learn that he was, like characters as distant from him in personality as Hitler and Churchill, an avid painter. Unlike those worthies, though, he seems to have been really good. It's hard to judge, because there are only a few photos of original Grants on the web, but here's one.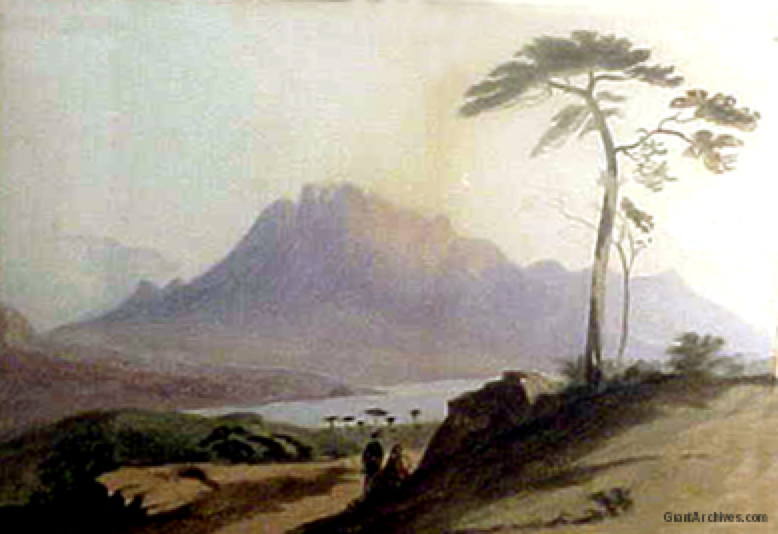 (Apologies for the size/resolution. It was the best we could do).
Perhaps it was common knowledge, but as we're fond of saying, "not so common that we knew it."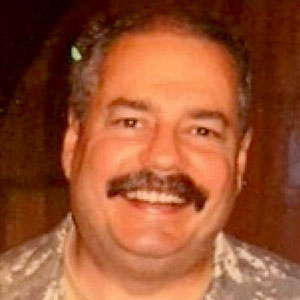 Kevin was a former Special Forces weapons man (MOS 18B, before the 18 series, 11B with Skill Qualification Indicator of S). His focus was on weapons: their history, effects and employment. He started WeaponsMan.com in 2011 and operated it until he passed away in 2017. His work is being preserved here at the request of his family.