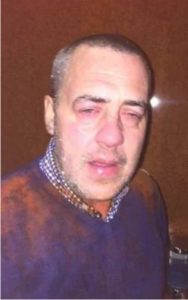 Holy pepper spray, Batman!  What happened to Welshman David Evans? That's him, looking rather grimly squinty in the picture. The Daily Telegraph:
"He instantly thought he had been blinded and didn't know what he'd thrown at him, he was shaking in chock, hanging on to the counter being sick thinking he was going to go blind.

"It was horrific. He said he's never had so much pain in his life and was extremely distressed.

"Not one member of staff came to him to help or even ask if he was okay.

"We were in the toilet splashing water on his eyes until the police and ambulance came he was treated straight away in A&E. "
If you Read The Whole Thing™, you'll see that Evans and his wive Michelle had a sort of cross-cultural problem at a Bengali restaurant in the very Welsh-sounding village of Tonypandy, Rhondda, South Wales. Asked how their meal was, they complained that the meat was tough and rubbery. One thing led to another and Evans and head chef Kamrul Islam had words. Islam retreated into the kitchen, and Evans followed him, and Islam responded with the best weapon he had — not any of his chef's knives, but a bowl of chili powder to the face.
Evans is going to live. Islam was arrested and released, but he may not be charged, because the police are considering his claim to have used the chili in self-defense.
Why would anyone use chili in self-defense?
Well, they're in the UK, where guns are pretty much outlawed (and so, actually, is self-defense, which bodes ill for Mr Islam).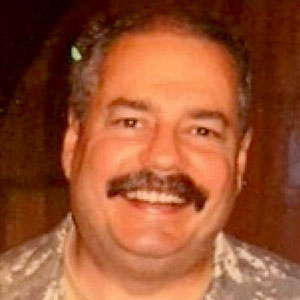 Kevin was a former Special Forces weapons man (MOS 18B, before the 18 series, 11B with Skill Qualification Indicator of S). His focus was on weapons: their history, effects and employment. He started WeaponsMan.com in 2011 and operated it until he passed away in 2017. His work is being preserved here at the request of his family.