It's hard to imagine a place where guns are more outlawed than they are here — a prison warehousing, inter alia, the worst of the worst in South Carolina's prisons.
Yet somehow, these two guys, already doing an overly-generous life sentence for one adult and one child murder, each, managed to team up and knock off four of their fellow yardbirds — one of the victims a lifer for murder himself.
Denver Simmons and Jacob Philip lured each of the four inmates into a cell at Kirkland Correctional Institution in Columbia on Friday morning, then worked together to attack and choke them, according to arrest warrants released early Saturday.

Two of the inmates were also beaten or stabbed with a broken broomstick, according to the warrants released by State Law Enforcement Division agents.

The warrants gave no reason for the attacks and did not indicate how long it took the prisoners to kill their fellow inmates. They did say there is video of the killings and the men confessed to investigators.
One wonders why both of these mother-and-child killers never got the sentence they had coming — God's own Recall Notice. Maybe they'll get it this time. Because, with the proper penalty off the table because judges and lawyers tend to love criminals and hate victims, there's really nothing that can be done to these guys. Frankly, a healthy society would tissue type them and keep them around until some ill person needs their organs. The Chinese have that right.
These guys have no further utility as human beings; part 'em out for the greater good of mankind. If you want to repent and save your soul, fine and good, but your liver and kidneys belong to the next non-felon in need.
The Corrections Department will conduct an internal investigation into the killings after the criminal investigation is finished, Corrections Department Director Bryan Stirling told The Associated Press on Saturday.

Because of the ongoing investigation, Stirling would not talk about whether prison policies were broken or how the inmates came to be together.
We can practically write the report that they're presently stalling on. It will be written entirely in the passive voice, and no individual will be held accountable.
That did not require Nostradamus levels of prophecy, really.
Prison records show the four inmates killed were considered minimum security risks. The Kirkland prison serves several roles in South Carolina's system. It operates a specialized housing unit for the state's most dangerous inmates, an assessment and evaluation center for new inmates sentenced to more than three months, and a 24-bed infirmary, according to the Corrections website.
Every soldier learns to do the 5 S's with prisoners: Secure, Search, Segregate, Safeguard, and Speed to the rear. (Those might be out of order. DILLIGAF? No). Looks like this was a major dropped ball in the Segregate and Safeguard columns. SHU inmates should never come into contact with campers.
The interesting thing would be knowing why these guys did it; the corrections bureaucracy probably can't figure that out, so we'll pencil in, "because they like killing people?"
Simmons, 35, has been behind bars since his 2007 arrest on charges he killed a woman he knew in Colleton County, took her debit card and ate pizza for lunch, then got her 13-year-old son from school and killed him too.
We like pizza too much, but if we ever said we'd kill for it, it was hyperbole, honest.
Philip, 25, has been in prison since 2013. Authorities said he strangled his girlfriend and her 8-year-old daughter in Berkeley County.
Hey, after the first murder, as these two who now share a body count of eight have learned, the rest are all free.
Maybe we need to relook our justice system with a view to incentives.
Prison records show Simmons has three disciplinary infractions in four years for being out of place, disrespect and refusing to obey an order. Philip has no disciplinary actions against him in nearly two years in state prison.

Records did not show if the inmates had lawyers.
Maybe the dead inmates' lawyers can get all caught up in torts with the killer inmates' lawyers, keeping both sets of lawyers from freeing more monsters like these to kill normal human beings? Well, we know the odds, but don't steal our dreams, please.
On the plus side, none of the deceased leaves a church choir short one tenor:
The four inmates killed were John King, 52; Jason Kelley, 35; Jimmy Ham, 56; and William Scruggs, 44, prison officials said.

King was serving time for a variety of crimes and had a projected release date of October 2020. Kelley was serving 15 years for assault and battery of a high and aggravated nature. He was scheduled for release in August 2020.

Ham was scheduled for release this November after serving a sentence for a variety of offenses. Scruggs was sentenced to life in prison for murder and first-degree burglary.
via Convicted murderers serving life terms strangle four inmates | New York Post.
Well, now they'll really throw the book at these two jitbags. Why maybe they'll get another life sentence, in case they somehow survive the first one!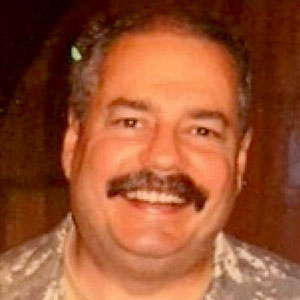 Kevin was a former Special Forces weapons man (MOS 18B, before the 18 series, 11B with Skill Qualification Indicator of S). His focus was on weapons: their history, effects and employment. He started WeaponsMan.com in 2011 and operated it until he passed away in 2017. His work is being preserved here at the request of his family.