Like many gunshows, Wanenmacher's Tulsa Arms Show requires all firearms to be unloaded and cleared for safety. Because only trained professionals can handle firearms without shooting each other!
As we began to watch this, we were expecting the guy in the shorts to ND, because, after all, he was the show attendee, and the security guys are trained professionals. Right.
Watch as trained professional Brian Pounds (left in the POLICE sweatshirt) plays with a .22 and surprises himself with a shot, which banks nicely off the cinderblock wall and strikes fellow trained professional Rick Treadwell (seated far right, in POLICE sweatshirt) in the hand.
Apart from everything else wrong with this negligent discharge, where did Pounds get the idea that it's okay to dry-fire a .22? It's not okay, and risks damaging the firing pin and especially the breech face.
Don't Dry Fire Rimfires, people. And when you're a dumb-ass and disobey that, Don't Point Them at People. "But how do I check a trigger?" Simplicity itself: snap caps. Too cheap for snap caps (Pachmayr sells a package of .22 dummys for a few bucks)? Try yellow #4-6 sheetrock anchors, aka drywall anchors, aka wall dowels.
Extra bonus: if there's a snap cap or wall anchor in your chamber, you can't shoot your fellow human being, dog, family heirloom, or anything else with the gun.
Forrest's mama always told him. "Stupid is as stupid does." This is a bushel basket full of stupid.
About the only positive thing we can take away from this is that dumb luck prevented loss of life, so it could have been worse.
We bet that whatever department these two sad sacks are on is really glad their POLICE sweatshirts don't have the department name in big letters, too.
Hat tip, Miguel at Gun Free Zone.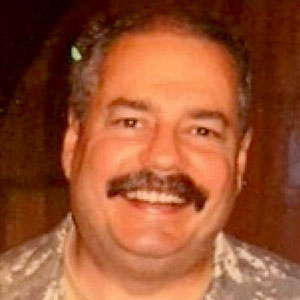 Kevin was a former Special Forces weapons man (MOS 18B, before the 18 series, 11B with Skill Qualification Indicator of S). His focus was on weapons: their history, effects and employment. He started WeaponsMan.com in 2011 and operated it until he passed away in 2017. His work is being preserved here at the request of his family.