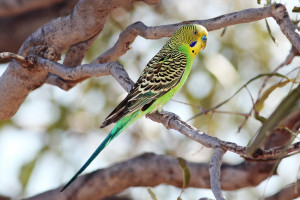 OK, we cheated on this one. The bird wasn't the murder weapon. Even Monty Python would have a hard time working up a tale of a murder by budgerigar.
The bird was the motive for a cranky old man to kill his downstairs neighbor.
Camden County prosecutors say 65-year-old David Giordano was convicted on Monday of aggravated manslaughter in the June 2012 slaying of 52-year-old Michael Taylor.

The Voorhees Township man had been Taylor's upstairs neighbor. Prosecutors say Giordano poured water on Taylor's pet birds because they were chirping too loudly. The birds had been kept on Taylor's porch.

Giordano then repeatedly stabbed Taylor with a knife when Taylor confronted him. Taylor died from his injuries at a hospital nearly three weeks later.

Giordano is expected to be sentenced next month. He faces 15 to 30 years in state prison.
via Man convicted of fatally stabbing neighbor over bird chirps – Fox 5 NY | WNYW.
Any reasonable sentence gets this homicidal crank out of circulation for good.
It would be justice indeed if he was in the next cell to the Birdman of Asbury Park or something.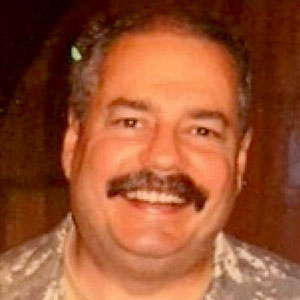 Kevin was a former Special Forces weapons man (MOS 18B, before the 18 series, 11B with Skill Qualification Indicator of S). His focus was on weapons: their history, effects and employment. He started WeaponsMan.com in 2011 and operated it until he passed away in 2017. His work is being preserved here at the request of his family.