The Blogbrother is fond of observing that his cat Zoe, enormous, declawed, fluffy and lazy lintball that she is, often looks at him as if she fantasizes being large enough to do what she really wants.
To wit, eat him and his whole family.
Now, his decadent lap-lazing lioness is unlikely to ever have such an opportunity, but actual lionesses are not so constrained. And as Africans will tell you, it's Simba's habitat, he and his clan just let you live in it.
Until the day they don't, anymore.
…the attack happened in Hluhluwe-iMfolozi park in KwaZulu-Natal province on Monday.

Agency spokesman Musa Mntambo said Wednesday that the 45-year-old employee was attacked after walking to a river to turn on a water pump servicing a nearby tourist lodge.
Kind of a quotidian activity to be about when the Reaper comes to you in the mantle of a large, hungry feline.
Mntambo says the female lion had tuberculosis and a leg injury, preventing it from hunting wildlife.
Jeez. Not only did she eat the poor guy, but he was probably her least preferred choice. (We initially wrote "last choice," but that can be taken two ways, eh?)
The Ezemvelo agency says park staff killed the lion.

via Lion kills wildlife park employee in South Africa | Fox News.
Thinking about this, we just suffered the apparition of some 1930s black-and-white Great White Hunter movie, but remade with an all-Zulu cast.
"Once it's gotten the taste of human, there's nothing to do for it. She's a man-eater now."
"I'll get my rifle. We've got to get this lion before it eats all the villagers!" Well, they did.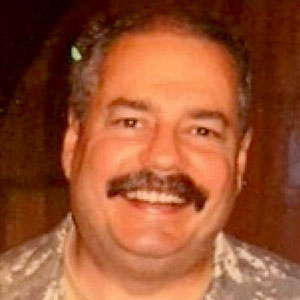 Kevin was a former Special Forces weapons man (MOS 18B, before the 18 series, 11B with Skill Qualification Indicator of S). His focus was on weapons: their history, effects and employment. He started WeaponsMan.com in 2011 and operated it until he passed away in 2017. His work is being preserved here at the request of his family.