CZ System, High Style, Made in… Israel?
Shawn at LooseRounds was kind enough to say some very nice things about this blog this week, but honest! That's not why we're cribbing part of a post from his site. We're doing it because (1) it's a really good post, and (2) it's about a gun we were curious about, too — the Jericho 941, the latest version of the venerable Israeli Tanfoglio/CZ clone.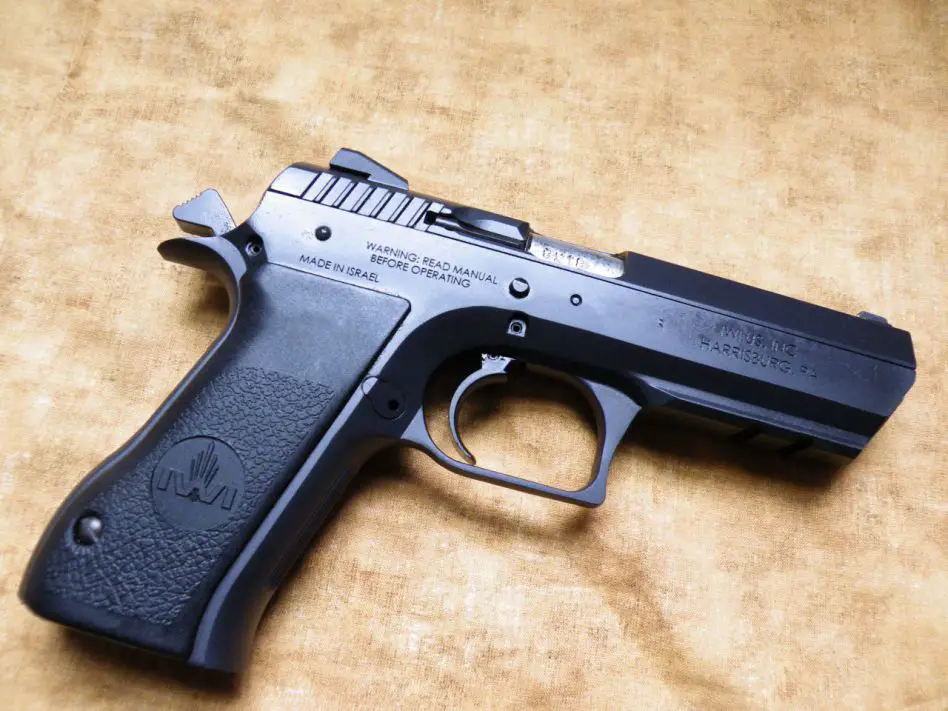 The writer of this piece, Lothaen, is a Glock guy (we've read his other posts on optics) but his wife wanted steel. We are very, very fond of the CZ here, and the Jericho retains the CZ-75's unusual DA/SA/non-decocker system, which as Lothaen notes requires you to carefully hand-decock to carry hammer down on a loaded chamber for a DA first shot, or use the 1911-style safety to carry cocked-and-locked. (Czech and Czechoslovak pistols have historically had slightly unusual , even peculiar, safety arrangements; the safeties on post-war Czechoslovak service pistols are unusual, and one of their designers offered a DAO pistol with no safety before World War One). But his thorough review fully satisfied our curiosity about the Jericho. A taste:
The Jericho 941 is steel meets steel. It's a heavy, big service pistol. It's the type of gun you would want to hit someone with after exhausting all your ammo. Clean lines, excellent (or rather, peerless) machine work give us a pistol with incredibly smooth contours and lines. There are no machining marks, or rough edges. I am really impressed by the work in this piece.
We were impressed to learn this. It is a beautiful gun in more of a modern Bauhaus or even Pop Art style than the 20th-Century upright and businesslike CZ — or "industrial" as Lothaen says.
After researching the Jericho 941 and ordering sight unseen… I was a wee bit worried. Not so much anymore. The action is based on the CZ75 with an Israeli twist. It bears a familial resemblance, but the lines of the Jericho are much more industrial and flat.
It's not all aesthetics, as our Glockmeister quickly finds something where the CZ or Jericho gives up some user interface points to the blocky Austrian.
Like its relative, the action and slide of the Jericho sit tight inside the frame and as a side effect, reveal little of the slide itself for weapon manipulation. Unlike say, my square Glock which gives me lots of real estate for racking and manipulation, the Jericho gives much less purchase. Consider this a negative if forced to manipulate the weapon when wet or in slippery conditions. Oil carefully so that you don't coat the slide in excessive slippery oil. Overall, the slide serrations work fine and once you have a normal grip on the pice, it slides back to the rear with little effort.
And, having done that, he has an epiphany:
Once you do get the slide back, you might also notice how smooth it is. Coming from the Tupperware generation of Glocks, I recall the first time I racked a Glock and was met by the scratchy, gritty feel of Gaston's masterpiece. Once we got the Jericho home and I racked it back, I was jealous. The slide came back so buttery smooth that I instantly realized that IWI had quality in mind with the piece. There is no grit, no chrunch, just a smooth resistance until the barrel drops, which then is increased ever so slightly as the slide pushes the hammer down into the cocked position. Fantastic quality here folks, especially at $549 dollars.
via The Jericho 941: High Quality, With Quirks | LooseRounds.com.
The post gets even better after this point, as he and his wife take the Jericho to the range and learn what it likes and what it doesn't — and discover one annoying quirk.
His bottom line is that it's a good gun for someone who likes a steel service pistol for (due to size and weight) OWB carry.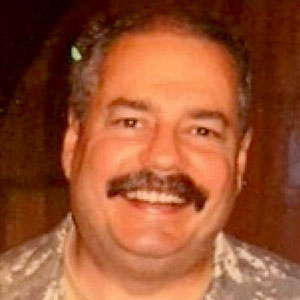 Kevin was a former Special Forces weapons man (MOS 18B, before the 18 series, 11B with Skill Qualification Indicator of S). His focus was on weapons: their history, effects and employment. He started WeaponsMan.com in 2011 and operated it until he passed away in 2017. His work is being preserved here at the request of his family.