So Britain banned handguns almost 20 years ago, and violence and criminality vanished forthwith from the scepter'd isle, bringing forth a new age of enlightment made possible by the lights of perverted science.
Just kidding. A weapon is where you find it, and the belligerent drunks of Old Blighty have one right at hand (emphasis ours):
Nearly 87,000 injuries are caused by glass attacks each year in England and Wales, according to the Home Office. Many more are hurt as a result of accidents.

The worrying figures have prompted a redesign of the classic pint glass, with police, facial surgeons, pubs and brewers all voicing concern about the high number of glassings.

The government hopes introducing safer pint glasses, still made of glass, will help reduce injuries. As well as the human cost, it also hopes it will reduce the financial burden of alcohol-related crime, which currently costs the NHS £2.7bn a year.
Note that the injuries aren't caused by people attacking with glasses, but by, "glass attacks." This kind of primitive animism, ascribing agency and motive to inanimate objects, often holds primitive societies back. Like, for instance, Britain, 2,000 years of history now preserved in an environment purged of the oxidizing agent of imagination.
We don't know whether to be more appalled by the idea that business-as-usual over the pond means 90,000 people a year eating a pint glass at arm velocity, or by the fact that this is so common as to provoke a neologism into being ("glassing, n."), or by the fact that everyone over yonder thinks it's normal, routine, and altogether tickety-boo that the Government is redesigning the nation's apparent single design for a beer glass. 
God Almighty, can you imagine the beer glass that, say, Harry Reid and John Boehner got together to design? It would cost a billion, be sole-sourced from companies their sons and nephews are lobbyists for, and have the open end at the bottom. (See "compact fluorescent light bulb mandate").
Centrally planned beer glasses. We don't think even the USSR did that, but then, they didn't really need to; the USSR was marked by a 70-year shortage of quality beer. As Heinlein would say, bad luck.
But our Britons wander off the many paths of capitalism down the One True Path of Central Planning. And this is where it takes them:
Now, two new prototypes for beer glasses have been unveiled, as part of a programme involving the Design Council. Launched by the Home Office's Design and Technology Alliance, the aim is to use design to tackle crime.

Designers say the new glasses will appeal to drinkers and have the potential to really reduce the number of glass-related injuries.

"The British love their pints of beer," says David Kester, of the Design Council. "We wouldn't want to take someone's enjoyment and pleasure away."
My dear Kester, you do understand that the essence of the problem is not the lethality of the propulsive object, but the attitides of that subset of Britons (we believe the term is "yobs") whose "enjoyment and pleasure" come from bashing-in, say, the faces of supporters of a different football club? The mind is the ultimate weapon; the beer glass is merely the instantiation of an impulse formed in the amygdala, without intermediation or restraint from the cerebral cortex.
Take away the beer glass, or the injury-causing potential of the beer glass, and your basic yob picks up the ashtray or barstool, and "glassing, n." fades into historical obscurity while leading articles tut-tut about "ashtrayings," "stoolings" or "chairings."
"This is not a silver bullet. It is one idea that can make a significant difference. We hope to save lives and reduce suffering."
via BBC News – Last orders for pint glass as we know it?.
Look, you can try to make the bar environment yob-proof (recognizing that the oxygen and fuel needed to set a yob afire are both ever-present, potential yobs & Judgment Juice; and that yobs are sentient and adaptive creatures), or you can do something about the yobs.
And there's the fact that even Britons ought to know by now that when a bunch of Government boffins emerge from a lab with a new version of something like a beer glass that they pinky-swear is "just as good" as the old one, but meets some imagined social need, wariness is next to godliness.
After all, nobody needs a beer glass. Why, pour a sippy cup for the yobs, and violence will be over! Around the time the Green Energy Initiative powers our world with unicorn flatulence.
Hey, has anybody ever tried just banning booze? Wouldn't that be the gateway to Utopia?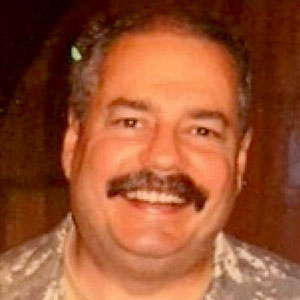 Kevin was a former Special Forces weapons man (MOS 18B, before the 18 series, 11B with Skill Qualification Indicator of S). His focus was on weapons: their history, effects and employment. He started WeaponsMan.com in 2011 and operated it until he passed away in 2017. His work is being preserved here at the request of his family.