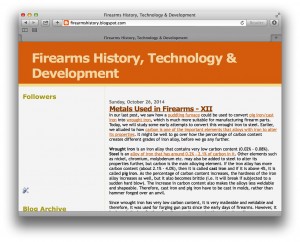 This site is a worthwhile, irregularly updated look at, like the title says, the history, technology and development of firearms. It's found at firearmshistory.blogspot.com.
Welcome to the Firearms History, Technology and Development blog. In this blog, we will trace the history of firearms development over the years, advances in technologies and the world wide development and spread of firearms technology.
via Firearms History, Technology & Development: Welcome.
Because of its very wide range, you will find interesting matters here, regardless of your present level of expertise, but it's all presented on a level that makes it accessible to everyone, including beginners and English-as-a-second-language readers.
Over the years, hundreds of posts have covered firearms from the days of the lit match to the latest developments.
Recent posts have included a 12-part (and continuing) series on the metallurgy of firearms, and the metallurgical history of firearms development. The progress from bronze, to pig/cast iron, to wrought iron, to steel was necessary to progress from coarse powder, to fine powder, to smokeless powder, with the rise in chamber pressures permitted by the metallurgical improvements. Without steel, breechloaders and cartridge arms would not have been practical, and no sort of automatic or semiautomatic weapon would have been possible. You may think you know metallurgy, but do you know what a puddling furnace is, or why 19th Century manufacturers sometimes specified a product called "shear steel" (let alone, what "shear steel" was?).
Along with developments in metallurgy (firearm and cartridge metals) and propulsives chemistry (powders), the development of firearms depended, and still depends, on manufacturing processes.
The blog does cover such manufacturing processes as rifling, but also covers sights, actions and other firearms components that we may take for granted today, but that each has its own development history and technical rationale. Good stuff!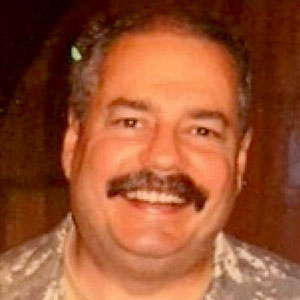 Kevin was a former Special Forces weapons man (MOS 18B, before the 18 series, 11B with Skill Qualification Indicator of S). His focus was on weapons: their history, effects and employment. He started WeaponsMan.com in 2011 and operated it until he passed away in 2017. His work is being preserved here at the request of his family.