Frederick II, "the Great," of Prussia was one of the most brilliant generals that ever lived. His strategy, his tactics, and his relative attention to logistics and mobility were all ahead of their time, and enabled the relatively small principality of Prussia to kick ass and take names all over Europe.
Frederick is also remembered for his correspondence: a witty writer, he was fortunate to live at the time of the Enlightenment, and exchanged pithy and deep letters with Voltaire. He encouraged immigration to Prussia, but particularly skilled immigration: he cared not if one was a Huguenot farmer, Jesuit scholar or a Jewish trader, but if you had something to bring to Prussia the door was open to you. At the same time he accepted Protestants fleeing Catholic pressure in some countries, and Catholics fleeing the Protestants in others — as long as they could bring something to Prussia.
He is less remembered for his artsy personality; he may indeed have been queer as a three-mark coin, and he wrote four symphonies and scores of concertos in the baroque style as well as military marches; he sponsored CPE Bach and received a sonata as a gift from Bach's father, Johann Sebastian Bach (that's "the" Bach to you musical ignorami). He preferred French to his native German, but was fluent in both, and functional in several other European languages.
But in military arts, he is remembered for what he said as much as for what he did (which laid the groundwork for Bismarck's unification of the German states under a Prussian king a century on).
He won battles and lost them; he came within a hair of losing Berlin to a Russian and Austrian alliance that fortuitously fell apart after the death of Elizabeth of Russia and the ascension of her nephew Peter the Great (Peter III, the not-so-great1, see the footnote and correction in comments), an admirer of Frederick, to the throne.
But he was a master of, not exactly the pithy aphorism like those for which Napoleon was deservedly legendary, but a well-turned entire paragraph, of which we have a couple of examples to offer you today.
He had this to say (in a letter to Voltaire, who was critical of Frederick's militarism), about the military life and its attractions, or lack thereof, for him:
Do you think I take any pleasure in this dog's life, in seeing and causing death in people unknown to me, in losing friends and acquaintances daily, in seeing my reputation ceaselessly exposed to the caprices of fortune, in spending the whole year with uneasiness and apprehension, in continually risking my life and my fortune? I certainly know the value of tranquility, the charms of society, the pleasures of life, and I like to be happy as much as anybody. Although I desire all these good things, I will not buy them with baseness and infamy. Philosophy teaches us to do our duty, to serve our country faithfully at the expense of our blood and of our repose, to commit our whole being to it.
You may believe him or not — we suspect that he took rather more pleasure in campaigning than that, at least while he was winning. We also suspect Voltaire didn't buy it for a minute.
The next aphorism is also one that deserves reflection almost 240 years after its utterance. While today's abstemious (sometimes to the point of asceticism) American officers revel in the purity of the Temple they have made of their bodies, Frederick's words, from 1777, rise from his grave at Sans Souci to condemn General Order One:
It is disgusting to notice the increase in the quantity of coffee used by my subjects, and the amount of money that goes out of the country as a consequence. Everybody is using coffee; this must be prevented. His Majesty was brought up on beer, and so were both his ancestors and officers. Many battles have been fought and won by soldiers nourished on beer, and the King does not believe that coffee-drinking soldiers can be relied upon to endure hardships in case of another war.
Yeah. What Fred said.
The only reason we haven't actually lost yet is that the pathetic hadjis are coffee-drinkers, too.
1 Re: Peter the not-too-great, read Max's comment and check the bios at Biography.com and at Russian state-controlled broadcaster Russia Today for the short and unhappy reign of this guy, who was most important in Russian history as the way that Catherine the Great (who really was great) rose to the throne. The problem with kings and nobles is, of course, the tendency to regression to the mean (or beyond) in their posterity.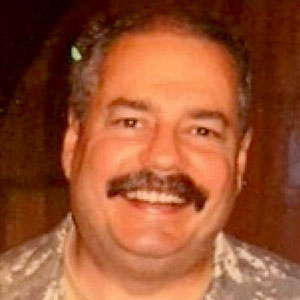 Kevin was a former Special Forces weapons man (MOS 18B, before the 18 series, 11B with Skill Qualification Indicator of S). His focus was on weapons: their history, effects and employment. He started WeaponsMan.com in 2011 and operated it until he passed away in 2017. His work is being preserved here at the request of his family.