We like to have an illustration for every post. You will see presently why this one does not have an illustration. In other words, prepare for some eeeeew, yuck! Take it awaaay, Salt Lake County Tribune:
Melvin Parley Pace, 65, was charged in July in 4th District Court with five counts of lewdness with prior convictions, a third-degree felony, as well as five counts of bestiality and seven counts of criminal trespass, which are class B misdemeanors.
That's 17 counts, if you're, er, counting. But it's not the first time he's caught a case of canine copulation. The courts condemned the creep already this year, for taking "animal lover" in entirely the wrong direction.
This is the second time Pace has been charged with having sex with his neighbors' Kangal, a large Turkish dog breed.
Maybe he watched Lawrence of Arabia too many times and has it in for Turks?
In the first case, the dog's owners aimed a camera at the dog's run after the gate was left open in December 2013. The footage showed Pace enter the dog run and have sex with the dog, according to American Fork police Lt. Sam Liddiard.

In that case, Pace was charged with two counts each of bestiality, lewdness and criminal trespass, all class B misdemeanors. Pace pleaded guilty in February to two counts of lewdness and the other counts were dismissed. He received a suspended jail sentence and was placed on probation for 12 months year.
Yes, this perv Pace was on probation for pooch penetration when he persisted in penetrating the pen — and the pooch — again:
This spring, the dog's run was again left open, so the owners reactivated the camera, according to charging documents.

The footage allegedly showed Pace — who was still on probation in the first case — having sex with the dog on at least seven different occasions between May 20 and June 28, the charges add.
It gets worse. Perv Pace is not only a doggy-diddling d-bag, he's also an exhibitionist: 
The dog run is in full view and hearing of two city streets, a business and neighboring homes, according to charges.
via Utah County man ordered to trial for allegedly having sex with dog | The Salt Lake Tribune.
There's only one punishment that fits the crime here — coat him in lady dog pheromones and chain him down on an anthill, whilst turning loose 1,000 horny male toy poodles to have their way with him.
Why poodles? Why not Great Danes? Irish Wolfhounds? St. Bernards?
Well, we have to have some punishment in reserve for the next time this perv starts feeling amorous toward's Man's Best Friend.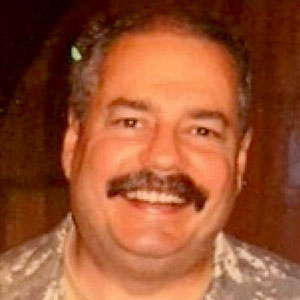 Kevin was a former Special Forces weapons man (MOS 18B, before the 18 series, 11B with Skill Qualification Indicator of S). His focus was on weapons: their history, effects and employment. He started WeaponsMan.com in 2011 and operated it until he passed away in 2017. His work is being preserved here at the request of his family.