Put a HRT on 'em — 1985 style
This video, found on Soldier Systems Daily, is a 1985 briefing on the FBI Hostage Rescue Team. The HRT was riding high at the time, coordinating closely with military special operations forces assigned the hostage rescue mission (overseas; FBI had authority stateside), and years from its appalling 1990s performances that included a sniper team getting (deservedly) indicted for homicide and saved only by a legal maneuver that introduced a technicality preventing prosecution.
The video starts with some action video of live-fire training in tire houses, and then goes into individual section briefings on equipment, arms, snipers, etc.
As you can see from the video, their TTPs are really dated now, but at least in terms of HR assault this was the heat in the Reagan years. (So were the mustaches).
Unlike their military counterparts, the FBI HRT members are all very well compensated, sworn Special Agents, college graduates who must have already been selected into FBI and succeeded in training as SA's before applying to HRT.
A significant minority of them were at the time military veterans, mostly former officers, and that's probably even more true today. (The guy with the Randall on his belt is one who's at least seen some ARSOF cross-pollination).
They're obviously pretty tactically hopeless in the woods. This is one thing that hasn't changed.
A wise old friend who had served his country as a combat soldier and as an intelligence officer once explained the mindset difference to us: "Soldiers suck as spies. Spies suck as soldiers." He would illustrate this with many pungent examples from Army and CIA history, most of them unclassified now. But the whole thing extends into a nine-square matrix when you factor in cops (and the FBI are simply glorified cops), who suck at soldiering and spying. (Despite the fact that more FBI guys are doing spook stuff than chasing Mann Act violators these days).
And soldiers and spies? They suck at being cops, and we can quote further examples….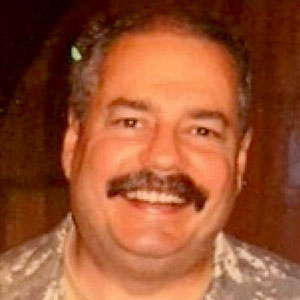 Kevin was a former Special Forces weapons man (MOS 18B, before the 18 series, 11B with Skill Qualification Indicator of S). His focus was on weapons: their history, effects and employment. He started WeaponsMan.com in 2011 and operated it until he passed away in 2017. His work is being preserved here at the request of his family.