The monster of the 20th Century came tumbling down in Kharkiv, a Ukrainian city that was the scene of calamitous tank battles between two of world history's most evil empires.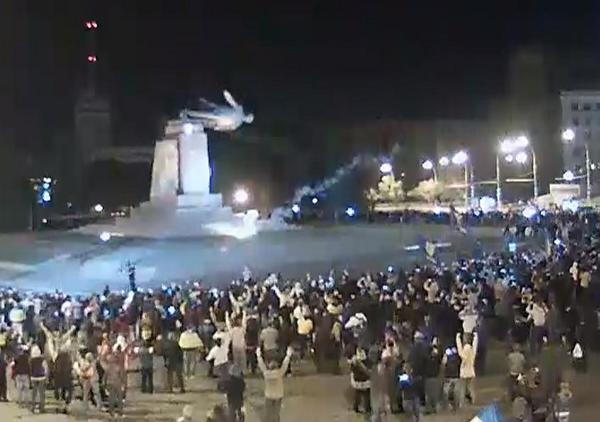 It was the biggest Lenin left in Europe. Now it's rubble, kind of like the Evil Empire that Lenin presided over, an empire built on lies and murder, an Empire that replaced the too-slow liberalization of the Romanovs with "a boot stepping on a human face, forever."
But it wasn't forever, Vladimir Ilych.
When the monster tumbled, he was found to be a classically Soviet production: shoddy.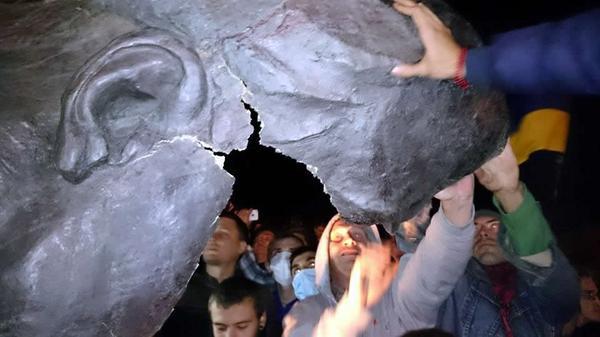 Free Ukrainians tore the statue apart with their bare hands, taking pieces of Lenin for souvenirs, as Berliners did with the evil Wall that was, ultimately, part of the empire of slaveholding that Lenin and Stalin built.
We kind of wish we'd gotten a Lenin bust for the war room (or maybe as a garden gnome) before they were all gone. But it was, and is, past time for Lenin to join his peer Hitler among the reviled and de-monumented.
Next summer, the kids will go to movies in which spandex-suited heroes fight supernatural monsters. But this ruins of a Lenin is a reminder that monsters are real, they are not supernatural, and they walk among us. But they can be toppled by men and women in street clothes — everyday heroes.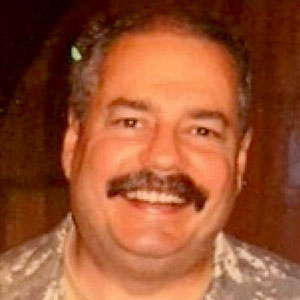 Kevin was a former Special Forces weapons man (MOS 18B, before the 18 series, 11B with Skill Qualification Indicator of S). His focus was on weapons: their history, effects and employment. He started WeaponsMan.com in 2011 and operated it until he passed away in 2017. His work is being preserved here at the request of his family.