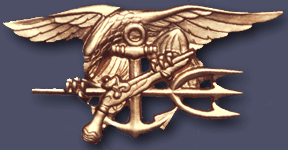 Supposedly, they're going to have the guy who plugged Bin Laden on Fox (warning, Daily Caller link, often has autoplay spam1).
Meanwhile, the guy who wrote a book about it under the pseudonym Mark Owen is under criminal investigation. According to the New York Times, investigators have been shadowing his speaking engagements. According to the Times, "Owen's2" decision to write a book came about after then-SecDef Leon Panetta pressured unit members to tell their stories exclusively to the makers of Zero Dark Thirty, a propaganda film lionizing the CIA and the Administration.
["Owen's" lawyer] said [Former SEAL Marc] Bissonnette had decided to write "No Easy Day" after Leon E. Panetta, then the C.I.A. director, urged some of the members of SEAL Team 6 to cooperate with the producers of the film "Zero Dark Thirty." The filmmakers benefited from extensive assistance from the C.I.A. and the Pentagon.

"Matt's view was: 'Wait a minute. This is our story, not their story,' " Mr. Luskin said. "And why should that story be told through the mouths of others?"
While his "crime" is ostensibly breach of classified TTPs, his real offense was to publish a story that was substantially different from the largely-fictional version released by DC officialdom and already massaged into two below-average films: Zero Dark Thirty and the even worse TV outing, SEAL Team SIX, which has the production values and plot of a North Korean propaganda flick.
What's at stake here is who can write about classified operations. Traditionally, this privilege has been part of the de facto Title of Nobility that comes with being a member of Codevilla's Political Class: the Yarvard apparatchiks who take great pleasure in bossing special operators around, but cringe at the idea of actually being among them. No general officer, flag officer, political appointee or SES member has ever been punished for publishing a book, no matter what he revealed (such books frequently blow sources and methods; one actually blew a hyper-sensitive, code-word protected special-purpose cryptosystem). And no junior staff member has ever been punished — so long as his book came later, and supported the narrative, of the Political Class books. But "Owen" may soon join Fred Snepp (a junior CIA officer at the time of the fall of Saigon) in the ranks of those for whom the 1st Amendment must be bent, if not broken.
Snepp lost a precedent-making lawsuit; his ostensible crime was the same as Bissonnette's, but hisreal crime was to expose the cynicism of SecState Henry Kissinger's Nobel-Prize Winning deal to delay the fall of Saigon until a "Decent Interval" (the title of Snepp's book) had passed, and to expose the failure of the CIA to protect its human sources in Vietnam.  These "secrets" were certainly known to America's enemies, with whom the first had been deliberately negotiated and to whom the second, in the form of the personnel files of human agents, had been mistakenly delivered. The purpose of the secrecy Snepp (and Bissonnette) breached was to keep the American public in the dark in order to polish political reputations. 
Updates
The Pentagon really wants to reserve discussion of this raid to people who have been to the right schools (and BUD/S doesn't count), or maybe, signed-on to Hillary 2016. They've threatened the SEAL in a "nice life you have here, shame if you lost it" statement through an otherwise insignificant Pentagon spokes-dolly, Navy Commander Amy Derrick-Frost, who almost certainly was mouthing words written for her by someone much higher up the totem pole.
Notes
1. We previously have not named Owen, but that ship has well and truly sailed, and the media long ago outed him — thanks possibly to Panetta and other figures tied in with the Zero Dark Thirty project — so we give up.
2. We've finally beaten autoplay spam in Safari with a well-behaved Safari plugin, Click-to-plugin by Mark Hoyois.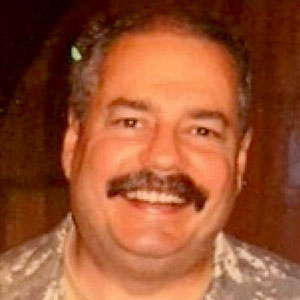 Kevin was a former Special Forces weapons man (MOS 18B, before the 18 series, 11B with Skill Qualification Indicator of S). His focus was on weapons: their history, effects and employment. He started WeaponsMan.com in 2011 and operated it until he passed away in 2017. His work is being preserved here at the request of his family.